Average U.S. mortgage interest rates were mostly flat for the week ending October 25, 2018, after declining 5 basis points the previous week, according to Freddie Mac's weekly Primary Mortgage Market Survey.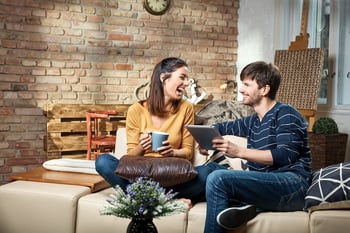 The 30-year, fixed-rate mortgage loan increased just 1 basis point to 4.86 percent compared to the previous week, with an average 0.5 point. A year ago at this time, the 30-year note averaged 3.94 percent.
"Despite volatility in the stock market, the 30-year fixed-rate mortgage inched forward ...," Sam Khater, Freddie Mac's chief economist said. "We expect rates to continue to rise, which will put downward pressure on homebuying activity. While higher borrowing costs will keep some people out of the market, buyers with more flexibility could take advantage of the decreased competition."
The average 15-year, fixed-rate mortgage (FRM) averaged 4.29 percent, with an average 0.4 point, up from 4.26 percent the previous week. During the same timeframe last year, the 15-year FRM averaged 3.25 percent.
The average 5-year, adjustable-rate mortgage (ARM) averaged 4.14 percent, with an average 0.3 point, an increase from 4.10 percent. A year ago, the 5-year ARM averaged 3.21 percent.
Borrowers may still pay closing costs, which the Freddie Mac survey does not include.
Related Mortgage Loan Information
• Massachusetts First-time Homebuyer Programs
• 12 Mortgage Mistakes First-time Homebuyers Should Avoid