Over the past year or so, more and more homebuyers are asking whether it is a good idea to buy now because home prices in the Greater Boston area have increased for approximately five years. The short (and truthful) answer is, "It might not be a good idea to buy depending on your plans."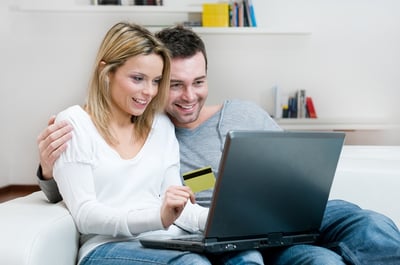 Homebuyer concerns about the possible direction of the Massachusetts real estate market are warranted. After several years of bidding wars and offers over asking price, it isn't unreasonable to think the market might be entering bubble territory.
No one has a crystal ball that can tell you when the hot Boston area real estate market will cool down; however, there is one thing you can be confident about: It will cool down at some point. Real estate markets have ups and downs and this time isn't any different.
The question is whether the next decline in the Greater Boston area real estate market is one, two, three or more years away.
The last real estate market decline was more severe and lengthy than usual for a variety of reasons. Not every decline is as harsh as the last one, but no one knows what the next housing market slump will look like in the Boston area.
Historically low interest rates, an improving economy, and the fewest number of homes for sale since inventory numbers have been collected have been the driving forces behind the current seller's market. The number of months supply of inventory has swung from more than eight months about six years ago to less than two months in many cities and towns inside the I-495 belt.
What does this all mean for homebuyers in mid-2017?
Homebuyers searching for a home in the current market need to understand that if they have to sell in the next two to three years, home prices might be down from today's prices. If you stay in your house or condo eight to 12 years, you will likely ride out any future market fluctuations. After years of price increases the fewer the number of years in a home the greater the risk of having to sell that home for less than the purchase price. Whatever you decide don't try to time the real estate market.
Of course, sometimes life happens and the most carefully laid out plans change. Sometimes your eight- or nine-year home becomes a two-year pit stop because of unforseen changes in your relationship, household size or career.
The bottom line: No one can predict the top or the bottom of markets or what life has in store for you, so buy a home you won't mind living in a little longer than you expected.