While the desire to own a home is wise and exciting, embarking on your Massachusetts home-buying journey without a buyer agent is akin to venturing into a complex maze without a guide, potentially leading to costly detours and missed opportunities.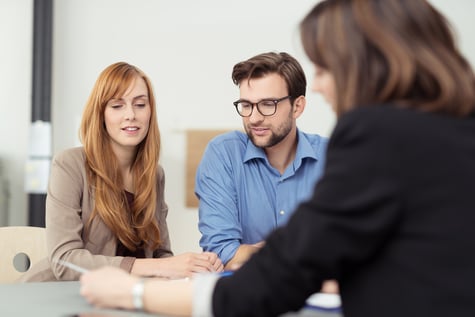 Prospective home buyers are well-advised to secure a buyer agent. From deciphering market trends to navigating potential pitfalls, a buyer agent, particularly an exclusive buyer agent, is an essential guide, ensuring informed decisions and adept management of possible challenges while purchasing a home.
Deciding to buy a home without your own loyal representation may result in a world of trouble, and you may only know it long after the closing.
A buyer agent with experience and knowledge can effectively negotiate a purchase, understand what a good deal or bad deal looks like, how to avoid problems that can blow up contracts, and how to navigate difficult situations as they come up.
The following are just a few examples of problems a loyal, trusted buyer agent can help with to keep you safe and the transaction moving forward:
(a). The home buyer's lender could not produce a loan commitment letter by the deadline.
(b). A property appraised for less than the agreed-upon price.
(c). A burst hot water heater in the basement was discovered during the final walkthrough.
(d). The homeowner left a large amount of personal property at the home.
(e). Tenants remained in an apartment even though the contract terms called for the premises to be delivered free of tenants.
(f). The sellers failed to make repairs per the purchase and sale agreement.
With representation, issues like the ones described above could prevent a first-time or experienced home buyer from canceling a deal unnecessarily. Worse yet, the buyer could close without knowing an issue was present.
What Will a Buyer Agent Advise You About?
The following are some examples of areas in which a real estate buyer agent might provide advice.
(1). Real Estate Market Insights: Your buyer agent should have access to and provide you with comprehensive data on current market trends, home sales, and comparable home prices.
(2). Community Knowledge: Your buyer agent may have insights into different cities and towns from helping previous home buyers.
(3). Property Evaluation: You will want a buyer agent who is ready, willing, and able to point out the good, the bad, and the ugly of any property you see together. Experienced buyer agents have toured hundreds or thousands of homes and been to dozens or hundreds of home inspections. That's a lot of knowledge.
(4). Property Value Assessment: Your buyer agent should provide you with a comprehensive comparative market analysis, commonly called a "CMA." The CMA will help you determine fair market value for the property you want to make an offer for.
(5). Negotiation Expertise: Convincing a salesperson to throw in free car mats at the dealership is not the same as negotiating a home sale, which, depending on the circumstances, might be a complex transaction. Ask your buyer agent about their negotiation process before hiring them.
(6). Contract Help: While your buyer agent should never provide legal advice, they can help you complete the Offer to Purchase contract, including recommending contingencies to protect your interests. Your buyer agent can also recommend experienced real estate lawyers to negotiate the purchase and sale agreement, examine the title, and handle the closing.
(7). Contingency Management: Home-buying deadlines are not guidelines. Missing contractual deadlines may result in deals falling apart or, worse, in the loss of a home buyer's deposits.
(8). Mortgage Loan Assistance: Your buyer agent can recommend reputable loan officers and lenders, including those that offer the first-time home buyer programs you may qualify for. A busy agent might also know of any local lenders offering favorable terms when you're ready to buy.
(9). Home Inspection Guidance: Your buyer agent should inform you about what to expect during a home inspection and recommend inspectors if you want. Your buyer agent may negotiate seller concessions depending on what a home inspector finds.
(10). Appraisal Challenges: Working with the listing agent and your lender, a buyer agent can be instrumental in keeping the transaction on track. A buyer agent can provide additional comparable sales or negotiate better terms for you to overcome an appraisal gap.
(11). Transaction Coordination: Your buyer agent is your home-buying quarterback, coordinating paperwork, introducing the various players to the transaction, and keeping everyone on track to meet deadlines.
(12). Risk Management: An experienced buyer agent will manage potential risks, including advising about terms such as a suitable housing clause or agreeing to a use and occupancy agreement. Your buyer agent should inform you about the dangers of waiving certain contingencies.
(13). Insurance Guidance: Your buyer agent can recommend insurance agents and give the information needed to provide homeowners insurance quotes.
(14). Post-Purchase Support: Sometimes, you need assistance after the closing. You may need recommendations for tradespeople. Your buyer agent can convey a question for the seller to the listing agent.
Prospective home buyers are strongly advised to secure the expertise and guidance of a buyer agent to ensure informed decisions, a smooth process, and protection from potential risks. The potential pitfalls, from contractual disputes to unexpected property issues, underscore the importance of having a trusted advisor. Working with a buyer agent is not just about closing a deal; it's about securing a knowledgeable ally committed to safeguarding your interests throughout the complex landscape of home buying.