A recent article in the Wall Street Journal suggested that home sellers might want to have their homes inspected before listing them for sale because knowing the property's condition might help with the sale.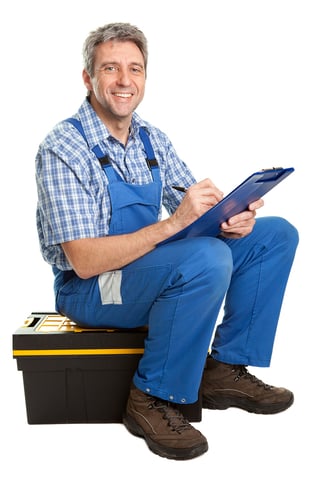 While having access to an inspection report by a licensed home inspector before making an offer is helpful to a homebuyer, the seller's home inspection doesn't replace a homebuyer's need for one.
Buying a home is a significant investment regardless of your financial status, and it's natural to want to save money wherever possible. There are more intelligent ways to do so than cutting corners on a home inspection. Even if the seller had a home inspection prior to listing the property for sale, it's still essential for the homebuyer to have their own Massachusetts home inspector inspect the property.
There are several reasons why a homebuyer should still have their own inspection.
• The seller's inspection may not have uncovered all of the issues with the property. The seller's inspector may have missed something, or a problem has arisen since the inspector performed the inspection. The seller may have ordered only a cursory examination of the property. By having your own assessment – including being present during the inspection – you can ensure that you have a complete picture of the property's condition.
• A homebuyer might want additional inspections that a Massachusetts home inspector is not required to check. For example, home inspectors typically do not inspect swimming pools, and most inspectors only provide a perfunctory pest inspection.
• The seller's inspection report may not be completely objective. The inspector hired by the seller may have a vested interest in downplaying any issues with the property. By having your own licensed home inspection, you can be confident you are getting an objective review of the property's condition.
Related: Pre-offer Home Inspections: What Massachusetts Homebuyers Should Know
• The homebuyer's inspection report can be used to negotiate with the seller. Suppose your inspector uncovers issues not identified in the seller's inspection. In that case, you may be able to negotiate a lower price, ask for a monetary concession to pay for closing costs or ask the seller to make repairs before closing.
• The homebuyer doesn't hire the seller's home inspector and doesn't know their reputation. By engaging your own licensed home inspector, you can do due diligence and feel confident you're using an experienced and reputable licensed home inspector. Your real estate buyer agent can provide you with a list of professional and reputable licensed home inspectors.
Don't cut corners on a home inspection - it's a small price to pay for the peace of mind that comes with knowing that you're making an informed decision before closing on a home.