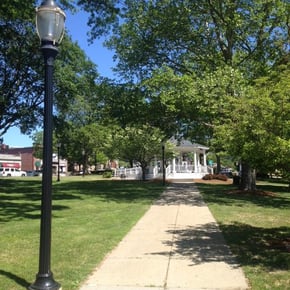 Norwood Massachusetts is a suburb located southwest of Boston, with a population of just over 28,000 people. Bordered by Dedham, Canton and Walpole, Norwood has easy access to Routes 95 and 128, making it a short commuting distance by car to Boston, Providence or the Waltham area.
There are also a couple of MBTA commuter rail stations located in Norwood that have trains that run into Boston, making it a convenient for residents to commute in to Boston by train. Norwood is governed by a Board of Selectmen, with day-to-day operations being handled by a general manager. It has a representative form of Town Meeting, which is the legislative body for the town. First settled in the late 1600's, Norwood was originally part of Dedham, but split off into its own town in the early 1870's. Much like most of the towns in the area, Norwood played a role in the American Revolution, with a company of Minutemen who were organized in town.
The Norwood Public Schools consist of five elementary schools, the Oakley Middle School and Norwood High School. A new high school building was opened in 2011. In addition to its rich and varied academic offerings, Norwood High School is known for its award-winning music ensembles, along with other performing art programs and excellent sports teams. St. Catherine of Siena School is a private Catholic school option in Norwood for children in grades K-8. There are also many recreational youth sports offerings in Norwood.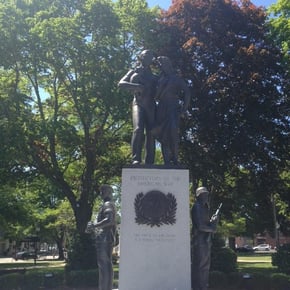 There is an urban legend that Norwood holds a world record for the most number of residents who are born in town who stay in town. While it may not be in the official record books, there are a large number of residents who choose to live in Norwood after they grow up.
With a FY 2015 residential tax rate of $11.47 per thousand, Norwood has the lowest real estate property tax rates of all the surrounding towns. Much of the reason for the low tax rate is the large amount of commercial property in town, with the bulk of it being located along Boston-Providence Turnpike, also known as Route 1. Route 1 is home to the locally-famous "auto-mile" which features a large number of car dealerships. Retail, office buildings, medical buildings and other commercial properties are also located along Route 1 and throughout Norwood, providing a solid commerical tax base for the town.
In addition to the relatively low property tax rate, Norwood offers municipal electric service, as well as municipal phone and cable services. The cost of these services are generally lower than those offered by private companies. The electric service in particular is believed by many to be more reliable and subject to fewer outages than the electric service provided by private companies in surrounding communities.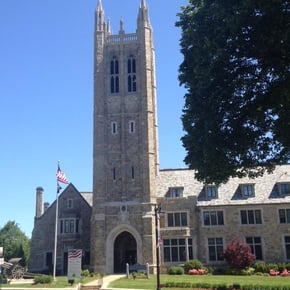 Downtown Norwood is bustling and is home to a variety of retail shops, restaurants, the Norwood Sports Center and the Norwood Theater, which is home to live shows and concerts. Also located in Norwood center are the town common, houses of worship and the Norwood Town Hall. Located on the edge of Norwood center is Norwood Hospital, which is part of the Steward Health Care System. Norwood Hospital is a full-service hospital providing health care to residents from all the surrounding communities. In addition to the jobs provided by the hospital, a number of related medical providers are located near Norwood Hopsital, providing other employment opportunities.
Norwood is also serviced by a municipal airport. Originally used as a training base during World War II, the Norwood Municipal Airport is now used by a variety of small aircraft, including private plans, medical helicopters and local news helicopters.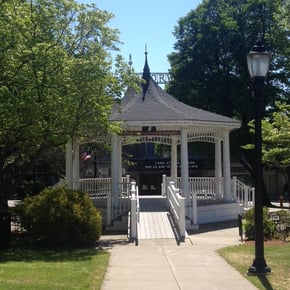 Norwood's real estate offerings are varied, with a number of condominiums, multi-family homes and single-family homes. Many Norwood residents and home buyers like the homes and neighborhoods just outside of Norwood center. These neighborhoods have a slightly more urban feel and allow residents to walk to the restaurants and shops in Norwood Center, as well as to the commuter rail station for commuting. Within these neighborhoods home buyers can find a variety of real estate offerings – multi-family homes, luxury condos, small condominium buildings and a variety of styles of single-family homes.
There are also neighborhoods in Norwood located further away from the town center offering more suburban settings. Styles of homes range from smaller ranch-style and Cape Cod style homes to mid-size raised ranches and colonials, and some new construction developments.
According to MLS Property Information Network, which is the real estate local multiple listing service, 206 single-family homes sold in Norwood in 2014. The median sales price for a single-family home was $399,700, with the lowest priced home having sold for $155,000 and the highest priced home having sold for $750,000.00. Many homes sold for very close to asking price. There were also 60 condominium units sold in Norwood in 2014, with a median sales price of $251,750.00. The lowest priced condominium sold for $135,000.00, and the highest priced condo sold for $570,000.00.