Canton, Massachusetts is a suburb located south of Boston, with a population of just over 21,000 people. Canton is conveniently located at the junction of Routes 93 and 95, providing easy access to the North or South. Serviced by two MBTA commuter rail stations, commuting into Boston is an easy 20 minute ride by train.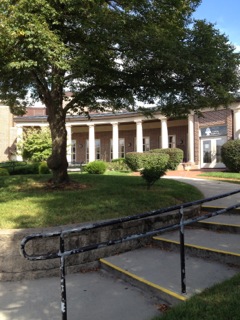 Canton is governed by a five-member elected Board of Selectmen and has an Open Town Meeting form of government. Town Meeting is held every spring and every registered voter can attend and vote in town meeting. Each resident of voting age has the opportunity to make decisions which directly affect the quality of life in Canton. It is democracy at its finest.
Canton has a rich history. Originally settled in the 1630's, Canton was officially incorporated as its own town on February 23, 1797 when it separated from the Town of Stoughton. The Suffolk Resolves were initially drafted in Canton, at the Doty Tavern, located at the foot of the Blue Hills. The Canton Viaduct, connecting the railroad between Providence and Boston, was built in 1835 by Irish immigrants from locally quarried stone. It is the last surviving railroad viaduct of its kind and has been in continuos operation for over 177 years. Canton was also home to Paul Revere, who built the first Copper Rolling Mill in Canton.
Canton has a well-regarded public school system, with a tuition-based pre-K program, three elementary schools offering grades K-5, one middle school and one high school. Canton is known for its winning Math Team, along with its winning Future Problem Solving and Community Problem Solving Teams, which take home international honors nearly annually. Innovative programs are encouraged and supported by the local education foundation, the Canton Alliance for Public Education. Its public schools offer a variety of sporting, extra-curricular, arts and performing arts options to service the interests of all its students.
Canton is also home to St. John the Evangelist Catholic School, Blue Hills Regional Technical High School and Massasoit Community College.
Cultural opportunities and other Canton, MA events are plentiful and easily accessible. Canton is home to a professional art museum, the Mass Audubon's Museum of Bird Art and is also home to an active community theater program, the Canton Community Theatre. Monthly coffee houses take place at the Canton Public Library and the Canton Choral Society offers seasonal concerts. Talented students from the Canton High School performing arts programs offer many opportunities to see local shows and concerts. For more professional venues, Boston's museums and shows are just a short train or car ride away.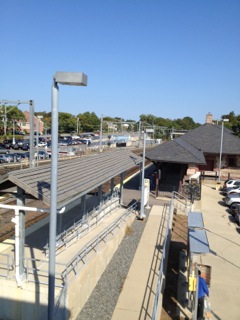 There are also many recreational opportunities in Canton. The Mass Audubon property offers miles of walking trails, as well as places for bird watching. Many hiking trails can also be found along the Ponkapoag Trail, Houghton's Pond and at the Blue Hills. The Blue Hills Ski Area provides outdoor recreation throughout the winter. You can kayak or canoe down the Neponset River or on Reservoir Pond, all located in Canton. There is the Bolivar Street Swimming Pool for swimming in the summer and Metropolis Rink for ice skating in the winter. Canton is also home to five golf courses, some public and some private. Canton's Recreation Department offers a variety of programs for residents of all ages year-round.
Shopping and dining offerings are plentiful between the shops and restaurants located in Canton center, at the Village Shoppes shopping center and along Route 138. Larger shopping centers such as Legacy Place in Dedham and Patriot Place at Gillette Stadium in Foxboro are within a 15-minute drive. Canton has a good commercial property base, which helps to off-set the residential tax rate and keeps the residential tax rate comparatively low when compared to similar communities. Canton is home to major employers such as Dunkin Brands, Reebok and Organogenesis, just to name a few.
Canton, MA real estate offerings are as rich and varied as its history, from antique New England colonials, to ranch-style and raised-ranch style homes, colonials, condominiums and new construction. There is nearly something for everyone. The median single-family home price in Canton for 2012 was $391,375, with its lowest priced home selling for $185,000 and its highest priced home selling for $1,200,000. There were 29 single-family homes sold in Canton during the first quarter of 2013, with a median sale price of $405,000, according to MLS Property Information Network, the local multiple listing service. Eight condos were sold in Q1 2013, with a median sale price of $272,000.
Canton's convenient location, coupled with good schools, recreational and cultural opportunities and easy access to Boston make it a popular town for all levels of home buyers.
Canton, MA Exclusive Buyer Agent