The median price of a single-family home in Natick, Massachusetts jumped double digits during the first quarter, according to data compiled by the Massachusetts Association of Realtors.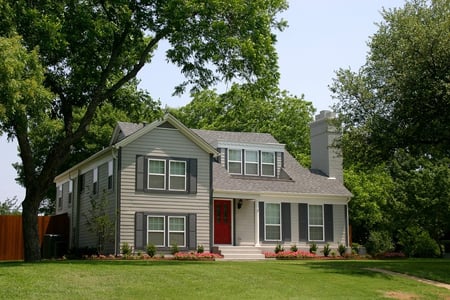 The median house price reached $825,000 during the first three months of 2022, a 20 percent increase from $689,500 during the same timeframe last year. In March, single-family home prices rose 12.4 percent on a year-over-year basis.
There were 24 single-family home sales in March 2022 and 2021, but the number of houses sold plunged 31 percent in the first quarter. Pending sales – homes with a signed contract that haven't closed yet – declined in March and Q1.
The median condo price in Natick rose 2.7 percent in March to $337,000 and 3.1 percent from January through March to $484,500 on a year-over-year basis.
Condominium sales fell from 18 in March 2021 to 11 closed units this March, a 39 percent decline. During Q1, 24 condos sold, a 40 percent drop from 40 sales during last year's first quarter.
In March, there was less than one month of inventory of single-family and condominiums. About six months of inventory is considered a balanced market between home buyers and sellers. There were 16 single-family homes on the market and only six condos available to homebuyers in March. Condominium inventory plummeted 60 percent.
Homebuyers, on average, paid 104.1 percent of the original list price in March for single-family homes and 100.9 percent during the first quarter. Condo buyers agreed to 105.4 percent of the original list price and 102.9 percent in Q1.
Subscribe to Real Boston
Buyers Brokers Only, LLC launched Real Boston two weeks ago. Check out the first issue online. Real Boston is the Greater Boston area's everything residential real estate newsletter for home buyers, sellers, homeowners, and real estate industry professionals. Subscribe now. Initially, the newsletter will arrive in inboxes on the first and third Friday of each month and then weekly later this year. We hope you will subscribe and share.