Average U.S. mortgage interest rates increased 6 basis points but remained more than 1 percentage point lower than the same week last year, according to Freddie Mac's weekly Primary Mortgage Market Survey.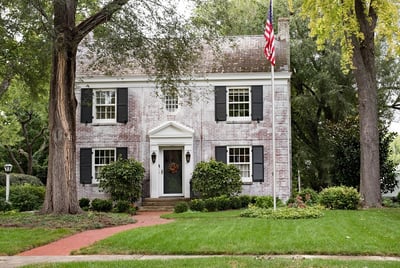 The 30-year, fixed-rate mortgage loan averaged 3.75 percent, with an average 0.6 point, for the week ending November 14, 2019, compared to 3.69 percent the prior week and 4.94 percent during the same week last year. Interest rates for the 30-year loan have averaged less than 4 percent for about the past five months.
"The modest uptick in mortgage rates over the last two months reflects declining recession fears and a more sanguine outlook for the global economy," Freddie Mac's Chief Economist Sam Khater said. "Due to the improved economic outlook, purchase mortgage applications rose fifteen percent over the same week a year ago, the second-highest weekly increase in the last two years. Given the important role residential real estate plays in the economy, the steady improvement of the [national] housing market is a reassuring sign that the economy is on solid ground heading into next year."
In Massachusetts, scarce real estate inventory remains an issue for homebuyers, especially first-time homebuyers. Housing demand, combined with declining inventory, has led to what seems like ever-increasing home prices in the Greater Boston area. Lower interest rates have helped with homebuyer affordability, but multiple offers on properties in many communities have led to upward pricing pressure for single-family and condominium homes.
The 15-year, fixed-rate mortgage loan averaged 3.2 percent, with an average 0.5 point, an increase from 3.13 percent the week before. The 15-year note averaged 4.36 percent a year ago.
The five-year, adjustable-rate mortgage (ARM) averaged 3.44 percent, with an average 0.4 point, compared to 3.39 percent the previous week. The five-year ARM averaged 4.14 percent during the same week in 2018.