Much to the disappointment of homebuyers, the number of single-family and condominium homes for sale in Massachusetts dropped again in September 2019, the Massachusetts Association of Realtors (MAR) reported on October 23, 2019.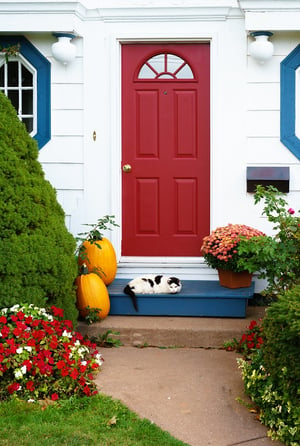 September marked the 91st time in the last 92 months that single-family inventory declined on a year-over-year basis. The number of houses for sale plunged 20.7 percent from 17,826 in September 2018 to 14,129 in September 2019. The number of months of inventory decreased 21.1 percent statewide from 3.8 months in September 2018 to 3.0 months this past September. Generally, about six months of inventory is considered a balanced market between home buyers and home sellers.
The number of condominiums on the market dropped 6.1 percent in September to 4,794 condos for sale compared to 5,104 available units in September 2018. The number of months of inventory fell by 7.1 percent to 2.6 months from 2.8 months. On a positive note for homebuyers, the number of new listings for condominiums in September increased 9.7 percent statewide to 3,064 from 2,794 in September 2018.
The lack of real estate inventory continues to put upward pressure on home prices. The median price of a single-family house increased 5.1 percent in September to $410,000 across the state compared to $390,000 a year earlier. Single-family home prices have risen or been flat for 35 out of the last 36 months.
The median condo price jumped 10.4 percent in September to $375,450 from $340,000 in September 2018. Median condominium prices have increased or been flat for 32 out of the last 36 months.
Single-family sales rose slightly, up 0.9 percent in September to 4,733. Condominium sales were up 2.6 percent to 1,766 in September, an increase of 44 sales from the year before.
Nationally, the demand for buying a home appears to be healthy. The Mortgage Bankers Association reported November 13, 2019, mortgage applications rose for the week ending November 8, 2019. Refinance applications led the way, but purchase applications rose too. The seasonally adjusted "Purchase Index" increased 5 percent from one week earlier. The unadjusted Purchase Index increased 2 percent compared with the previous week and was 15 percent higher than the same week one year ago.