Mortgage interest rates in the U.S. remained unchanged for the second consecutive week, for the week ending February 11, 2021, according to Freddie Mac's weekly Primary Mortgage Market Survey.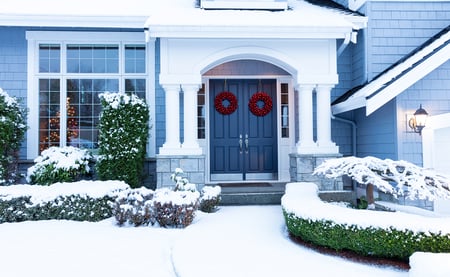 The 30-year, fixed-rate mortgage loan in the U.S. averaged 2.73 percent, with an average 0.7 point, unchanged from the previous two weeks. During the same week last year, the 30-year loan averaged 3.47 percent.
Mortgage loan interest rates have risen slightly since the beginning of the year. The 30-year, fixed-rate mortgage loan averaged 2.65 percent for the week ending January 7, 2021.
"It's a tale of two economies. The services economy remains in the doldrums, but the production side of the economy remains strong," Sam Khater, Freddie Mac's chief economist, said. "New COVID-19 cases are receding, which is encouraging, and that has led to a rise in Treasury rates ... [t]he run-up in Treasury rates has not impacted mortgage rates yet, which have held firm."
Khater added, "The residential real estate market remains solid given healthy purchase demand while implied real-time home price growth is high, due to the inventory shortage that is plaguing the housing market."
[Related: 5 Credit Score Myths Homebuyers Should Know]
The 15-year, fixed-rate mortgage loan averaged 2.19 percent, with an average 0.6 point, compared to 2.21 percent the previous week. A year ago, the 15-year note averaged 2.97 percent.
The five-year, adjustable-rate mortgage (ARM) averaged 2.79 percent, with an average 0.2 point, one-basis point more than 2.78 percent the week before. The five-year ARM averaged 3.28 percent during the same week in 2020.
Mortgage applications declined on a seasonally adjusted basis, according to the Mortgage Bankers Association's Weekly Mortgage Applications Survey released February 10, 2021.
The seasonally adjusted "Purchase Index" decreased 5 percent from one week earlier. The unadjusted Purchase Index increased 2 percent compared with the previous week and rose 17 percent compared to the same week one year ago.
"Purchase applications cooled the first week of February, but homebuyers are still very active. Purchase activity was 17 percent higher than last year, and the average purchase loan size continued to increase ...," Joel Kan, the MBA's associate vice president of economic and industry forecasting, said.