Average U.S. mortgage interest rates were unchanged for the week ending August 15, 2019, and remained near historic lows, according to Freddie Mac's weekly Primary Mortgage Market Survey.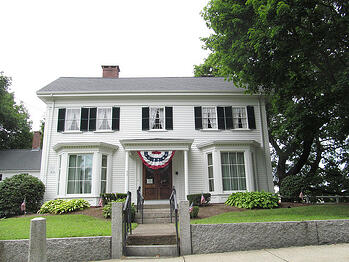 The 30-year, fixed-rate mortgage loan averaged 3.60 percent, with an average 0.5 point, unchanged from the previous week. A year ago, the 30-year note averaged 4.53 percent. The 30-year mortgage loan interest rate has remained below 4 percent for 12 consecutive weeks.
"The sound and fury of the financial markets continue to warn of an impending recession; however, the silver lining is mortgage demand reached a three-year high this week," Sam Khater, Freddie Mac's chief economist, said. "The decline in mortgage rates over the last month is causing a spike in refinancing activity – as homeowners currently have $2 trillion in conventional mortgage loans that are in the money – which will help support consumer balance sheets and increase household cash flow. On top of that, purchase demand is up 7 percent from a year ago."
The 15-year, fixed-rate mortgage loan averaged 3.07 percent, with an average 0.5 point, compared to 3.05 percent the prior week. During the same week in 2018, the 15-year note average 4.01 percent.
The five-year, adjustable-rate mortgage (ARM) averaged 3.35 percent, with an average 0.3 point, down from 3.35 percent the week before and 3.87 percent last year.
Attractive interest rates have spurred prospective homebuyers to apply for mortgages, according to the Mortgage Bankers Association's Weekly Mortgage Applications Survey for the week ending August 9, 2019. The seasonally adjusted "Purchase Index" increased 2 percent from one week prior. The unadjusted Purchase Index increased 1 percent compared with the previous week, and it was 12 percent higher than the same week one year ago.
It is vital for homebuyers, especially first-time homebuyers, to understand the total cost of borrowing. There are many home loan programs to choose from, and not every loan option is a good fit for every borrower. An experienced loan officer can assist future buyers in comparing various mortgage options, including programs that provide down payment assistance.