Mortgage interest rates in the U.S. rose to the highest level since July 2020, for the week ending March 4, 2021, according to Freddie Mac's weekly Primary Mortgage Market Survey.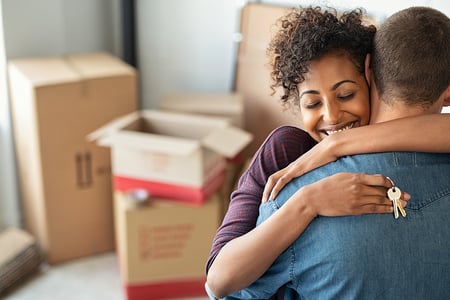 The 30-year, fixed-rate mortgage loan in the U.S. averaged 3.02 percent, with an average of 0.6 points, an increase from 2.97 percent the week before. During the same week in 2020, the 30-year loan averaged 3.29 percent. Average U.S. interest rates were last above 3 percent on July 23, 2020 (3.01 percent). The 30-year, fixed-rate mortgage loan averaged 2.65 percent for the week ending January 7, 2021.
"Since reaching a low point in January, mortgage rates have risen by more than 30 basis points, and the impact on purchase demand has been noticeable," Sam Khater, Freddie Mac's chief economist, said. "While purchase activity remains high, it has cooled off over the last few weeks and is currently on par with early March [2020], before the pandemic; however, the rise in mortgage rates over the next couple of months is likely to be more muted in comparison to the last few weeks, and we expect a strong spring sales season."
[Related: Massachusetts Mortgage Resource Center]
The 15-year, fixed-rate mortgage loan averaged 2.34 percent, with an average 0.7 point, unchanged from the previous week. A year ago, the 15-year note averaged 2.79 percent.
The five-year, adjustable-rate mortgage (ARM) averaged 2.73 percent, with an average of 0.3 points, down from 2.99 percent the week before. The five-year ARM averaged 3.18 percent during the same week in 2020.
U.S. Mortgage Applications
Mortgage applications increased on a seasonally adjusted basis, according to the Mortgage Bankers Association's Weekly Mortgage Applications Survey released March 3, 2021.
The seasonally adjusted "Purchase Index" increased 2 percent from one week earlier, for the week ending February 26, 2021. The unadjusted Purchase Index rose 5 percent compared with the previous week and moved higher by only 1 percent compared to the same week last year.
"Mortgage rates jumped last week on market expectations of stronger economic growth and higher inflation," Joel Kan, the MBA's associate vice president of economic and industry forecasting, said. "The housing market is entering the busy spring buying season with strong demand. Purchase applications increased, with a rise in government applications - likely first-time buyers - pulling down the average loan size for the first time in six weeks."