Prospective home buyers face rising interest rates and home prices in Massachusetts, making affordability challenging.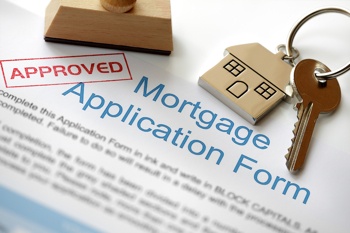 Freddie Mac reported on October 12, 2023, that the average 30-year, fixed-rate mortgage loan in the United States increased to 7.57 percent from 7.49 percent the previous week and 6.92 percent a year ago.
"For the fifth consecutive week, mortgage rates rose as ongoing market and geopolitical uncertainty continues to increase," Freddie Mac's Chief Economist Sam Khater said. "The good news is that the economy and incomes continue to grow at a solid pace, but the housing market remains fraught with significant affordability constraints."
As of the end of business on October 17, 2023, Mortgage News Daily (MND) rate index reported average interest rates of 7.92 percent. Interest rates were about 1.75 percent lower in January 2023, according to the MND rate index.
The Mortgage Bankers Association reported on October 11, 2023, that mortgage applications to purchase property rose 1 percent – primarily due to consumers choosing adjustable-rate mortgages – from the previous week but down 19 percent from the same period last year.
Massachusetts Home Prices Rise Modestly in September; Greater Boston Sees Larger Price Growth
The median price of a single-family home in Massachusetts rose 5 percent to $600,000 in September compared to $570,000 in September 2022, according to the Massachusetts Association of Realtors (MAR). House prices increased by 3 percent during the first nine months of 2023, also reaching a median price of $600,000.
The median condominium price rose 8 percent to $517,000 in September from $479,900 a year before. The median condo price increased 4 percent from January through September to $530,000.
The Greater Boston Association of Realtors, which tracks market data in Boston and 64 surrounding cities and towns, reported "the median sales prices [for a single-family home] reached a ... record high price for ... September at $849,950 ..." The median house price jumped 12 percent from $761,000 in September 2022.
The median price of a condominium in Greater Boston rose 8 percent from $630,000 in September 2022 to $680,500, also a record for September.
Affordability a Barrier to Homeownership
The MAR's "Housing Affordability Index" measures housing affordability for the region. For example, an index of 105 means the median household income is 120 percent of what is needed to qualify for a median-priced house, given prevailing interest rates. A higher number represents greater affordability.
The index stood at 49 for single-family homes in September, up from 47 in August but down from 54 in September 2022. The index stood at 57 for condos in September, up from 54 in August but down from 64 in September 2022.