With rising home prices and falling inventory, it's a tough market for homebuyers in Massachusetts. One positive for prospective homebuyers is record-low mortgage interest rates.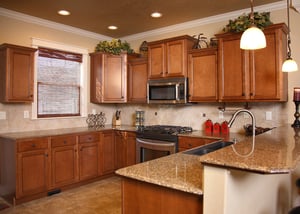 The 30-year, fixed-rate mortgage loan dropped to an all-time low for the 15th time this year for the week ending December 17, 2020, according to Freddie Mac's weekly Primary Mortgage Market Survey.

The 30-year, fixed-rate mortgage loan interest rate averaged 2.67 percent, with an average 0.7 point. It was the lowest rate in Freddie Mac's mortgage survey history, which dates back to 1971. The 30-year note averaged 2.71 percent each of the previous two weeks and 3.73 percent during the same week in 2019.

"The housing market continues to surge higher and support an otherwise stagnant economy that has lost momentum in the last couple of months," Sam Khater, Freddie Mac's Chief Economist, said. "Mortgage rates are at record lows and pushing many prospective homebuyers off the sidelines and into the market. Homebuyer sentiment is sanguine, and purchase demand shows no real signs of waning at all heading into next year."

The Mortgage Bankers Association (MBA) reported in its Weekly Mortgage Applications Survey that mortgage applications to purchase increased for the week ending December 11, 2020. The seasonally adjusted "Purchase Index" rose 2 percent from the previous week. The unadjusted Purchase Index dropped 2 percent compared with the week before, but applications to purchase jumped 26 percent compared to the same period in 2019.

"The ongoing strength in the housing market has carried into December," Joel Kan, the MBA's Associate Vice President of Economic and Industry Forecasting, said. "Applications to buy a home increased for the fourth time in five weeks, as both conventional and government segments of the market saw gains. Government purchase applications rose for the sixth straight week to the highest level since June - perhaps a sign that more first-time buyers are entering the market."

The 15-year, fixed-rate mortgage loan averaged 2.21 percent, with an average 0.6 point. The 15-year note, a popular choice for refinancing, averaged 2.26 percent the prior week and 3.19 percent the same week last year.

The five-year, adjustable-rate mortgage (ARM) loan averaged 2.79 percent, with an average 0.3 point, unchanged from the previous week. The five-year ARM averaged 3.36 percent during the same week in 2019.
Massachusetts Home Sales Grow Double Digits in November
Both single-family and condominium home sales in Massachusetts rose double digits in November compared to November 2019, the Massachusetts Association of Realtors reported December 15, 2020.

Single-family home sales increased by 15.7 percent to 5,322 compared to 4,600 houses sold in November 2019. There were 1,894 condo units sold, a 12.3 percent increase from 1,686 in November 2019.