Last fall prospective homebuyers may have thought the era of super-low interest rates had finally ended when average mortgage interest rates in the United States topped 5 percent for the first time in about seven years.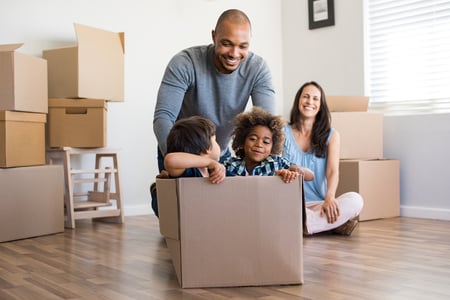 Many homebuyers were already frustrated with rising prices and scarce real estate inventory, and rising interest rates were another obstacle to homeownership, especially for first-time homebuyers.
Home prices are still rising, and housing inventory in the Greater Boston area definitely could be better, but 2019 has brought with it an about-face regarding interest rates.
Mortgage loan interest rates remained below year-ago levels for the sixth week in a row for the week ending March 21, 2019, according to Freddie Mac's weekly Primary Mortgage Market Survey. The arrival of lower rates likely will jumpstart the spring real estate market.
The 30-year, fixed-rate mortgage loan averaged 4.28 percent, with an average 0.4 point, compared to 4.31 percent the previous week. The 30-year note average 4.45 percent during the same week last year.
"Mortgage rates have dipped quite dramatically since the start of the year, and house prices continue to moderate, which should help on the homebuyer affordability front," Freddie Mac's chief economist Sam Khater said. "The combination of improving affordability and more inventory than the last few spring selling seasons should lead to improved home sales demand."
The 15-year, fixed-rate mortgage averaged 3.71 percent, with an average 0.4 point, a 5-basis-point decline from 3.76 percent the previous week. Last year at this time the 15-year loan averaged 3.91 percent.
The five-year, adjustable-rate mortgage (ARM) averaged 3.84 percent, with an average 0.3 point, unchanged from the previous week. The 5-year ARM averaged 3.68 percent the same week in 2018.
The Mortgage Bankers Association reported on March 20, 2019, that mortgage applications increased for the week ending March 15, 2019. Mortgage applications to refinance increased 4 percent from the previous week. Applications to purchase a home rose 1 percent compared to the previous week and compared to last year.