It's hard to figure out the Melrose, Massachusetts real estate market heading into the spring 2022 home-buying season.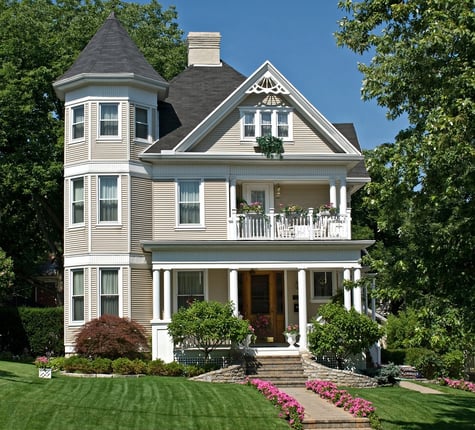 There were 21 single-family home sales in April, a 50 percent increase from 14 sales in April 2021. Statewide, the number of houses sold decreased by 16 percent in April. Home sales rose slightly through April, up by one to 50. During the first four months of 2022, sales were down 13 percent statewide.
On the other hand, the median price of a single-family home in Melrose fell by double digits in April while prices rose double digits statewide. The median home price was $765,184, a 15 percent drop from $895,875 in April 2022. Single-family home prices in Massachusetts jumped 12 percent to $590,000. Through April, the price of a house in Melrose rose 8.8 percent to $837,500 year over year.
Melrose homebuyers paid 116 percent on average of the original list price in April and 109 percent from January through April for single-family homes. Statewide, homebuyers paid 106 percent of the original list price in April and 103 percent through 2022's first four months.
Real Estate inventory continued to fall in Melrose and statewide. Available single-family homes fell 21 percent in April and 27 percent statewide. The months of supply of inventory decreased 22 percent from 0.9 to 0.7, meaning if no new listings came on the market, there would be no available homes in Melrose in less than one month. About six months of inventory is considered a balanced market between home buyers and sellers.
New listings were down 18 percent in April, so inventory should remain extremely tight for at least another month or two.
Related: The Steps to Buying a Home in Massachusetts
Homebuyers bought only five condominiums in Melrose in April, down from six in April 2021. The number of units sold plunged 31 percent to 22 from 32 closed condos in April 2021.
In April, the median condo price declined from $437,450 to $406,000, a 7 percent decline year over year. From January through April, the median price slipped 3.1 percent to $459,500 compared to $474,000 during the same timeframe last year.
There were seven condominiums on the market in both March and April and one month of supply of inventory in April.
On average, Melrose condominium homebuyers paid 107 percent of the original list price in April and 103 percent through the first four months of 2022. Statewide, condo buyers paid 104 percent of the original list price in April and 102 percent from January through April.