The Massachusetts real estate market delivered more of the same in July 2022, with sales down, prices up, and inventory shrinking.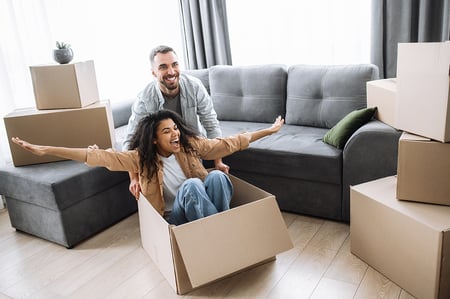 Single-family home sales dropped 16 percent in July year over year to 4,900 from 5,849, the Massachusetts Association of Realtors reported recently. Through seven months, house sales declined 11 percent compared to the first seven months of 2021.
Condominium sales plunged 27 percent to 1,901 in July from 2,595 in July 2021. Condo sales fell 15 percent from January through July compared to the same timeframe last year.
The median price of a single-family home was $607,000 in July 2022, a 9 percent increase from $559,500 in July 2021. Through July, median house prices rose 10 percent to $580,000 from $528,000 last year.
Related: Download our eight-step home buyer guide
The median condo price in July increased 10 percent to $530,000 from $480,000 in July 2021. From January through July 2021, the median price of a condominium was $475,000, rising 8 percent to $515,000 during the same period this year.
Single-family homes for sale in Massachusetts fell 10 percent in July on a year-over-year basis to 6,225. The number of months of supply was flat, with 1.4 months of inventory in July 2021 and July 2022. That's double the 0.7 months of inventory in January and February. There were 1.5 months of supply in September 2021. About six months of inventory is considered a balanced market between home buyers and sellers.
Condominium inventory shrunk 26 percent in July year over year to 2,835 units compared to 3,843 in July 2021. The number of months of supply dropped 17 percent, from 1.8 months in July 2021 to 1.5 months in July. Condo inventory fell to 0.9 months in January and February. There were 1.9 months of inventory in September 2021.
Mortgage Rates Rise, Applications to Buy Decline
The Mortgage Bankers Association (MBA) reported on August 24, 2022, mortgage applications declined for the week ending August 19, 2022. The unadjusted "Purchase Index" decreased 2 percent compared with the previous week and was 21 percent lower than the same week one year ago, according to the MBA's Weekly Mortgage Application Survey.
Freddie Mac released its weekly Primary Mortgage Market Survey on August 25, 2022, indicating a rise in mortgage interest rates. The average interest rate nationwide for a 30-year, fixed-rate mortgage rose to 5.55 percent, with a 0.8 point, from the previous week's 5.13 percent for the week ending August 25, 2022. A year ago, the 30-year note averaged 2.87 percent.
Homebuyers have recently turned to adjustable-rate mortgages (ARM) to find better interest rates. Zillow reports that the share of ARM applications is the highest in 15 years; however, today's ARM borrowers are more affluent than in the past, Zillow said on August 26, 2022.
"Rather than buyers who are toeing the affordability line, borrowers using an adjustable-rate mortgage today are likely to be affluent households with larger down payments," a Zillow analysis found. Home buyers who recently financed their home purchase with an ARM typically make nearly $75,000 more than other mortgage borrowers, and their typical down payment is more than twice as large.