Massachusetts homebuyers once again faced decreasing real estate inventory and rising home prices in February.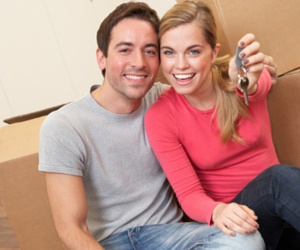 The median price of a single-family house in Massachusetts increased 6.4 percent in February to $340,000, up from $319,500 in February 2017, The Warren Group, publisher of Banker & Tradesman, reported March 28, 2018. Single-family home sales declined 2.5 percent in February. Closed sales have declined six out of the last 12 months, according to data released March 28, 2018, by the Massachusetts Association of Realtors (MAR).
Condominium prices have increased every month for nearly two years. The Warren Group reported a 17.6 percent surge in condominium prices in February compared to February 2017. Statewide the median condo price was $350,000. Condominium sales increased 3.1 percent in February.
MAR reported that single-family home inventory declined for the 72nd time in the last 73 months on a year-over-year basis. February 2018 had the lowest number of available homes for sale during the month of February since MAR began tracking inventory data. The number of single-family houses for sale in February declined 28.4 percent compared to February 2017, and the number of months supply of inventory decreased 28.6 percent to 1.5 months.
About six months of inventory is considered a balanced market between home buyers and home sellers, so with only 1.5 months of inventory sellers clearly have the upper hand in the Massachusetts real estate market. Some communities in and around Boston have less than one month of inventory. One bright spot relative to inventory was that new listings hitting the market in February increased 8.8 percent to 4,708 single-family homes compared to February 2017.
Condominium inventory also declined 28.4 percent, and the number of months supply of inventory also stood at 1.5 months. Condo inventory has been flat or down 27 out of the last 28 months. New condo listings decreased 10.6 percent in February.