Massachusetts single-family inventory continued its multi-year decline, plunging another 30 percent in March 2022 to only 3,007 houses available statewide, according to data compiled by the Massachusetts Association of Realtors (MAR).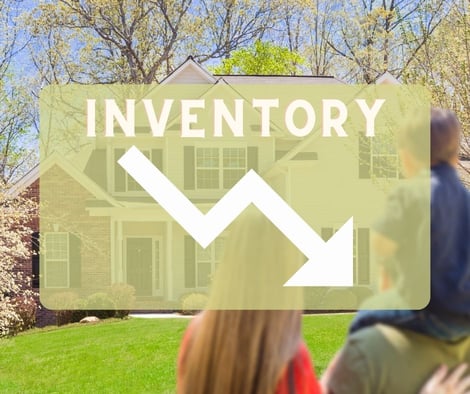 The number of months of supply went from 0.9 months to 0.7 months, a 22 percent decline. About six months of inventory is considered a balanced market between home sellers and buyers.
The decline in available homes impacted sales and median price. Single-family sales fell 12 percent in March, and the median price jumped 13 percent to $549,450.
Not surprisingly, the steep increase in home prices has made homes in Massachusetts less affordable. MAR's Housing Affordability Index dropped 23 percent from 86 to 66. The index measures housing affordability for the region. For example, an index of 120 means the median household income is 120 percent of what is needed to qualify for the median-priced home under prevailing interest rates. A higher number indicates greater affordability.
Condominium inventory also declined in March on a year-over-year basis. There were 1,980 units for sale compared to 3,156 in March 2021, a 37 percent plunge. The number of months supply decreased 38 percent to 1.0 months compared to 1.6 months in March 2021.
Condo inventory had the same impact on sales and prices, though the median prices increased more modestly. The median condo price reached $480,000, a 5 percent increase from $459,000. Condominium sales dropped by 18 percent, from 1,971 units sold statewide in March 2021 to 1,608 in March 2022.
With a Housing Affordability Index score of 75, condos are slightly more affordable in Massachusetts than single-family houses.
Exciting News!
Buyers Brokers Only, LLC will launch Real Boston on Friday, April 22, 2022. Real Boston is the Greater Boston area's everything residential real estate newsletter for home buyers, sellers, homeowners, and real estate industry professionals. Subscribe now. Initially, the newsletter will arrive in inboxes on the first and third Friday of each month and then weekly later this year. We hope you will subscribe and share.