The real estate inventory crisis continues in Massachusetts. If you are a home buyer in the Bay State, you already know that real estate inventory, especially in the Greater Boston area, is incredibly scarce and appears to be getting even harder to find.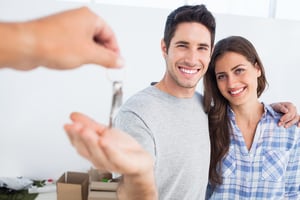 In fact, the number of Massachusetts single-family homes and condominiums on the market are at all-time lows, the Massachusetts Association of Realtors (MAR) reported April 25, 2018.
March 2018 marked the 73rd time in the last 74 months that single-family home year-over-year inventory has declined. The number of available single-family homes in March 2018 (9,683) decreased 29.7 percent compared to March 2017 (13,796). MAR reports that the number of homes for sale in March has never been fewer, and "[t]his is the fourth month in a row that the number of single-family homes for sale has been below the 10,000 mark, an unprecedented low number."
Condominium inventory has declined or been flat 28 out of the last 29 months. The number of available condos in March were the fewest MAR has ever reported for the month of March.
The tight inventory situation has led to a spike in home prices but a reduction in closed sales. The median price of a single-family home increased 5.4 percent in March to $369,000 compared to $350,000 in March 2017. Homes dropped 8.8 percent to 3,354 from 3,679 closed single-family homes sales in March 2017. Median home prices have increased or been flat 28 out of the last 29 months on a year-over-year basis.
The median price of a condominium soared in March to $389,900, increasing 16.4 percent. The median condo price in March 2017 was $335,000. The median price for condominiums in March was $10,000 more than single-family homes for the first time since MAR began recording the data in 2004. The number of condominium sales fell 12.3 percent to 1,450 compared to 1,654 in March 2017.
First-time homebuyers who have not consulted with experienced professionals, e.g., mortgage loan officer, exclusive buyer agent, real estate lawyer, risk making big home-buying mistakes in the current fast-paced Greater Boston area real estate market.