Massachusetts single-family home sales and median home prices increased in April compared to April 2018, while inventory statewide remained tight, the Massachusetts Association of Realtors (MAR) reported May 22, 2019.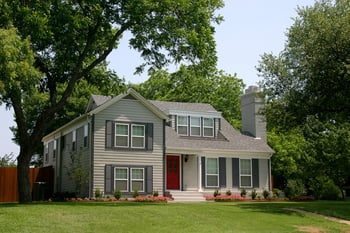 Single-family home sales increased 3 percent in April to 3,971 houses sold compared to 3,854 sales in April 2018. Declining interest rates may be fueling home sales. After rising above 5 percent in November, average interest rates are now hovering around 4 percent.
Median home prices rose 2.5 percent to $394,000 compared to $384,500 in April 2018. The median price of a single-family home has risen or been flat for 35 out of the last 36 months. Although prices keep rising on a year-over-year basis, the increases are smaller than in the previous year.
The number of homes for sale declined for the 86th time in the last 87 months on a year-over-year basis. In April, houses for sale dropped 8.6 percent to 11,928 from 13,048 homes on the market in April 2018. April 2019 had the fewest homes available in any April since MAR began reporting the data in 2004. New listings declined 1.2 percent to 8,009 from 8,105 in April 2018.
First-time homebuyers frustrated with the lack of homes to choose from might want to consider a condominium. Condo inventory increased for the fourth consecutive month in April, MAR reported. The number of condominiums for sale increased 4.7 percent to 4,240 compared to 4,048 units sold in April 2018.
Condominium sales rose slightly to 1,738 condos sold, a 0.7 percent increase from 1,726 sales in April 2018. Condo sales increased or were flat just four out of the last 12 months.
The median condo price was flat in April, increasing just 0.4 percent. The median price was $379,950 compared to $378,500 in April 2018.
If mortgage applications are any indication, the active Massachusetts real estate market should continue into the summer. Compared to a year ago, mortgage applications to purchase a home (as opposed to refinancing) increased, according to the Mortgage Bankers Association's weekly mortgage applications survey for the week ending May 17, 2019. While the unadjusted "Purchase Index" dropped 3 percent from the previous week, the number of purchase applications were 7 percent higher than the same week in 2018.