Single-family home and condominium sales and median prices moved in opposite directions in March 2019, the Massachusetts Association of Realtors (MAR) reported on April 24, 2019.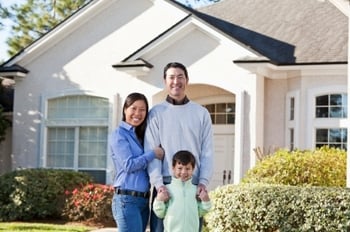 The median home price jumped 6 percent to $390,000 compared to $368,000 in March 2018. The median condo price fell 5.1 percent to $375,000 in March from $395,000 in March 2018.
Single-family home prices have increased or been flat 35 of the past 36 months. Condominium prices have risen or been flat 33 of the last 36 months.
Single-family home sales increased slightly in March, up 1.6 percent compared to March 2018. There were 3,415 houses sold in March 2018 and 3,470 sales in March.
The number of condos sold declined 1.3 percent from 1,489 in March 2018 to 1,469 units sold in March. Condo sales have decreased six of the last 12 months.
A lack of real estate inventory continues to frustrate homebuyers. Single-family home inventory declined for the 85th time in the last 86 months on a year-over-year basis. On a positive note for homebuyers, condominium inventory increased for the third straight month.
There were 10,822 houses for sale in March 2019, a 5.4 drop from the 11,438 homes available in March 2018 and the fewest homes on the market in any March since the MAR began reporting inventory data in 2004. New listings increased 10.4 percent compared to the prior year.
The inventory situation improved for condominiums in March. The number of condos available and the number of new listings jumped in March. Condominiums on the market soared 14 percent to 3,867 units available compared to 3,393 in March 2018. New listings rose 14.3 percent to 2,720 from 2,380 in March 2018.