Massachusetts single-family home and condominium sales each increased double digits in October compared to October 2019 while inventory fell again, the Massachusetts Association of Realtors (MAR) reported November 23, 2020.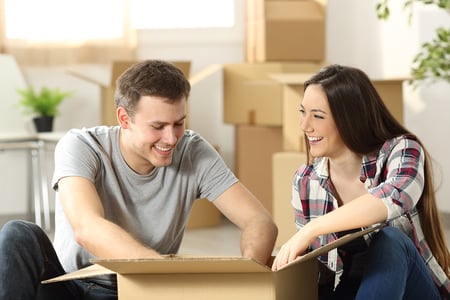 Single-family home sales jumped 19.9 percent in October to 6,029 closed transactions compared to 5,028 homes sold in October 2019. There were 6,002 single-family home sales in September 2020.
The median price for single-family homes in October was $470,900, a 17.7 percent increase on a year-over-year basis. The median home price in October 2019 was $400,000.
Condominium sales rose 11.2 percent to 2,124 units closed compared to 1,910 sold in October 2019. In September 2020, there were 2,128 condos sold.
The median condominium price increased 9.5 percent in October to $405,000 compared to October 2019's $370,000.
October's sales numbers primarily reflect homes that went under agreement in late summer and early fall. The total number of sales should slow in the coming winter months. The amount of snowfall typically impacts when, after January 1, home listing and sales start to increase.
One of the biggest obstacles to homeownership in Massachusetts is scant residential real estate inventory. October 2020 had the fewest number of single-family homes and condominiums for sale in any October since MAR began tracking inventory data in 2004.
Single-family homes for sale plummeted 57.8 percent to 6,500 compared to 15,420 in October 2019. The number of condominiums on the market dropped 17.1 percent in October to 4,546 compared to 5,483 units for sale in October 2019.
The number of new listings on the market did increase in October. There were 6,567 new single-family listings in October compared to 6,222 the previous October. The number of new condo listings rose to 2,943 in October compared to 2,525 in October 2019.
Mortgage Rates Hold Steady Thanksgiving Week
After falling to an all-time low for the 13th time this year the previous week, average U.S. mortgage interest rates were unchanged for the week ending November 25, 2020, according to Freddie Mac's weekly Primary Mortgage Market Survey.
The 30-year, fixed-rate mortgage loan interest rate averaged 2.72 percent, with an average 0.7 point.
"Mortgage rates remain at record lows ..." said Sam Khater, Freddie Mac's Chief Economist. "On the home-buying side, demand continues to surge, and it has created a seller's market where inventory is at a record low and home prices are rising, beginning to offset the benefits of the low rates."
The 15-year, fixed-rate mortgage interest rate also remained unchanged at 2.28 percent, with an average 0.6 point.