Massachusetts single-family home sales were flat in November 2017, median home prices increased again, and real estate inventory continued to shrink, the Massachusetts Association of Realtors reported December 27, 2017.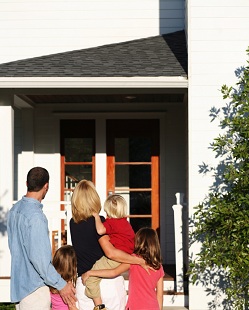 The number of single-family homes increased only 0.5 percent from 4,776 houses sold in November 2016 to 4,799 sales last November. Scant inventory is partly to blame for flat sales. Single-family houses for sale in November declined 27.1 percent (more than 4,000 properties) to 11,724 compared to 16,092 available properties in November 2016. The number of available single-family homes has fallen in 69 of the last 70 months. New listings rose 5.3 percent in November, the fifth straight month of new listing increases, so it is possible that the number of homes available to homebuyers may improve in the coming months.
The median price of a single-family home increased 4.1 percent to $384,000 in November compared to $369,000 in November 2017. Median home prices in Massachusetts have risen or remained unchanged for 24 out of the last 25 months.
With single-family home options limited, homebuyers snapped up condominiums. In November, condo sales increased 10.3 percent to 1,930 units sold, and the median condo price rose 7.9 percent to $368,000 compared to November 2016. The median price of a condominium in the Bay State also has increased or been flat for 24 of the last 25 months.
The number of condos available has been decreasing for about two years. There were 3,398 condominiums on the market in November, a 25.9 percent decline from November 2016. New units available for sale increased 8 percent, possibly pointing to more units available in the coming months.
November Single-family Closed Sales and Median Price:
| | | | |
| --- | --- | --- | --- |
| Single-Family | November 2017 | November 2016 | %Change |
| Sales | 4,799 | 4,776 | +0.5% |
| Median Price | $384,000 | $369,000 | +4.1% |
November Condo Closed Sales and Median Price:
| | | | |
| --- | --- | --- | --- |
| Condominium | November 2017 | November 2016 | %Change |
| Sales | 1,930 | 1,749 | +10.3% |
| Median Price | $368,000 | $341,000 | +7.9% |
November Single-family Inventory:
| | | | |
| --- | --- | --- | --- |
| Single-Family | November 2017 | November 2016 | %Change |
| Inventory | 11,724 | 16,092 | -27.1% |
| Months of Supply | 2.5 | 3.4 | -26.5% |
| Days on Market | 65 | 73 | -11.0% |
| New Listings | 4,177 | 3,965 | +5.3% |
November Condo Inventory: