Massachusetts single-family home sales and condominium sales declined in October compared to October 2017, the Massachusetts Association of Realtors (MAR) reported November 28, 2018.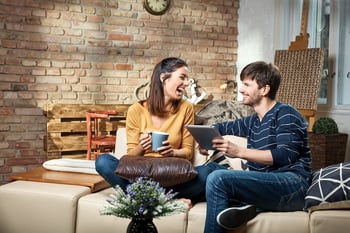 Single-family home sales declined 3.5 percent to 4,865 sales in October compared to 5,024 in October 2017. Condo sales dipped 2 percent to 1,781 in October compared to 1,818 in October 2017.
Realtors blame the decline in home sales in October on the lowest number of single-family houses and condominiums for sale since MAR began reporting real estate inventory data in 2004. House inventory dropped 7.4 percent in October on a year-over-year basis while the number of condominium units decreased 1.6 percent. Single-family home inventory has declined 80 of the last 81 months, and condo inventory has been down or flat the last 32 months.
The good news for homebuyers continuing their home search over the winter is that new single-family listings increased 10.9 percent. The number of new condominiums hitting the market in October spiked 11.1 percent.
The tight real estate market resulted in a 5.4 percent increase in median home prices to $390,000 while condominium prices increased 4.1 percent to $353,000.