While average U.S. mortgage interest rates remain below 4 percent, the cost of a single-family home in Massachusetts rose on a year-over-year basis in July.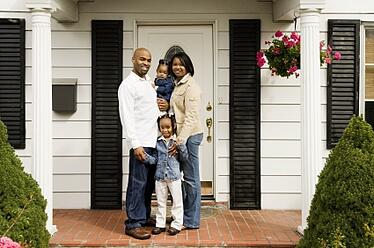 The median price of a single-family home increased 3.5 percent in July to $439,900 compared to $424,900 in July 2018, the Massachusetts Association of Realtors (MAR) reported August 28, 2019. The median home price has risen or been flat for 35 out of the last 36 months on a year-over-year basis.
Single-family sales dipped 2.3 percent in July to 6,083 compared to 6,227 sales in July 2018. Closed sales have declined or been flat for eight out of the last 12 months.
If mortgage interest rates are any motivation for homebuyers, home sales might rise in the fall. Purchase mortgage applications (as opposed to refinancing applications) rose 1 percent from the prior week, for the week ending August 30, 2019, according to the Mortgage Bankers Association's (MBA) Weekly Mortgage Applications Survey released September 4, 2019. Purchase applications increased 5 percent from the same week last year.
The MBA also reported the average contract interest rate for 30-year, fixed-rate mortgages, with conforming loan balances ($484,350 or less), decreased to 3.87 percent from 3.94 percent. Points decreased to 0.34 from 0.38 (including the origination fee) for 80 percent loan-to-value ratio loans. Rates are even lower for some loan types.
Condominium sales also have slowed down. Condo sales declined nearly 8 percent in July to 2,164 statewide compared to 2,347 closed units in July 2018. Condominium sales have been down or flat 10 out of the last 12 months.
The median condo price slipped 0.3 percent this past July to $399,000 compared to $400,000 the previous July. Condo prices declined for only the fourth time in the past three years.
High home prices are not the only aspect of the Massachusetts housing market that continues to frustrate homebuyers. The number of single-family houses on the market has declined 89 times in the last 90 months on a year-over-year basis. July had the fewest single-family homes available in any July since MAR began reporting inventory data in 2004.
Single-family inventory dropped 15.9 percent in July to 13,783 houses available statewide compared to 16,385 in July 2018. The number of months supply of inventory plunged 17.1 percent to 2.9 months in July compared to 3.5 months in July 2018. About six months of inventory is considered a balanced market between home buyers and home sellers.
Prospective condo buyers have had more units to choose from in recent months. The number of condominiums for sale have increased for seven consecutive months and only seven of the last 40 months.
The number of condos on the market rose 2.8 percent in July to 4,488 compared to 4,367 units in July 2018. The number of months supply of inventory increased by 8.7 percent to 2.5 months.