Although the last foreclosure crisis essentially ended about five years ago in Massachusetts, lenders have pursued over the past couple of years a backlog of old foreclosures that were on hold because of regulatory uncertainty. It appears lenders have finally cleared the foreclosure backlog.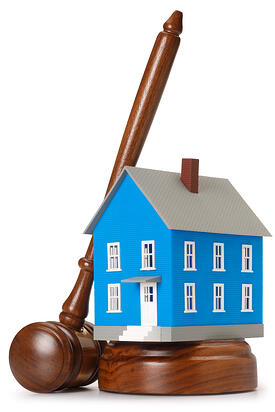 Foreclosure petitions, which are the first step in the Massachusetts foreclosure process, declined 18.7 percent in September compared with September 2015, The Warren Group, publisher of Banker & Tradesman, reported November 2, 2016. Lenders filed 958 petitions to foreclose in September compared to 1,179 in September 2015. Through September foreclosure petitions increased 12.6 percent.

"Foreclosure starts are beginning to ease," Timothy Warren, CEO of The Warren Group, said. "The backlog of delinquent mortgages being fed into the foreclosure pipeline may be on the wane after two-and-a-half years of heavy processing work. The real estate market in Massachusetts is too strong to have foreclosure starts increase at the recent pace."

Lenders recorded 602 foreclosure deeds, which is the final step in the Massachusetts foreclosure process, in September, a 67.2 percent increase from the 360 deeds recorded in September 2015. Through September, foreclosure deeds increased 48.8 percent compared to the first nine months of 2015. Foreclosure deeds represent completed foreclosures. When lenders record a new deed at one of the registries of deeds that is an indication there has been a change in the ownership of the foreclosed property.

Auction notices – a legal advertisement in local newspapers revealing a lender has scheduled a time and date to auction a property – increased 7.9 percent in September and 38.6 percent through September.