Half of the Massachusetts real estate inventory situation improved for homebuyers to start 2019, the Massachusetts Association of Realtors (MAR) reported February 27, 2019.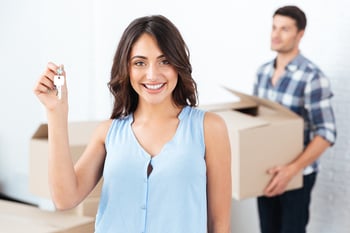 The number of condominiums for sale statewide in January increased by 6.5 percent compared to January 2018, an increase of more than 200 units. January marked the first month in the last 34 months that condo inventory rose on a year-over-year basis.
The increase in condominium inventory is welcome news for homebuyers, especially first-time homebuyers; however, the available units relative to the number of months supply of inventory is still low. There was 1.9 months supply of inventory in January compared to 1.8 months in January 2018. About six months of inventory is considered a balanced market between home buyers and home sellers. The number of new condo listings increased by 30.2 percent possibly signaling a positive trend for homebuyers.
Single-family home inventory is a different story. Single-family inventory decreased for the 83rd time in the last 84 months.
The number of single-family houses for sale declined 8 percent compared to January 2018, from 11,132 to 10,242 homes for sale. January 2019 had the fewest number of homes for sale in any January since MAR began tracking inventory data in 2004. On the other hand, new single-family listings increased by 22.4 percent.
Tight inventory and rising prices contributed to a decrease in home sales. Condominium sales dropped 14.3 percent to 1,088 statewide compared to 1,270 units sold in January 2018.
The median condo price rose 3.8 percent to $368,500 in January from $355,000 in January 2018. Condominium prices have increased or been flat for 34 out of the last 36 months.
Single-family home sales fell 11.9 percent in January to 3,053 compared to 3,466 houses sold in January 2018. Closed sales have been down or flat for eight of the last 12 months.
The median home price increased by 3.4 percent to $379,900 compared to $367,500 in January 2018. The median price of a single-family home has increased in Massachusetts for 34 out of the last 36 months.