Despite tight inventory and rising home prices, Massachusetts first-time homebuyers made up more than a third of buyers statewide in 2018, the National Association of Realtors (NAR) reported recently.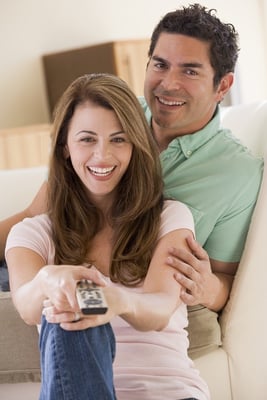 First-time homebuyers made up 40 percent of all homebuyers in Massachusetts compared to 33 percent of all buyers nationwide. In 2017, first-time homebuyers made up 34 percent of buyers in the United States.
Nationwide the typical homebuyer was 46 years old and had a median income of $91,600. In Massachusetts, the average age of a homebuyer was 42 years old, and he or she had a median income of $106,900. Fifty-eight percent were married couples, 15 percent were single females, 10 percent were single males, and 15 percent were unmarried couples.
The most popular reason among homebuyers to buy a home was the desire to own a home of their own. Across the nation, 29 percent of buyers agreed with the most popular reason. In Massachusetts, the percentage was 34 percent.
Given the lack of available land in the Greater Boston area, it's no surprise that only 9 percent of Massachusetts homebuyers purchased a new home compared to 91 percent of buyers purchasing a previously owned home. Nationally 14 percent of home buyers bought a new home.
Seventeen percent of Massachusetts homebuyers reported that the most challenging step in the home-buying process was saving for a down payment. The data was not broken down between first-time homebuyers and repeat homebuyers, but it is likely saving for a down payment was the most difficult step for more than 17 percent of first-time homebuyers.
In Massachusetts, of the buyers that agreed saving for a down payment was difficult, 65 percent said student loan debt was the culprit. Forty-nine percent cited credit card debt, and 46 percent cited car loans.
The vast majority of Massachusetts homebuyers (91 percent) purchased their home through a real estate agent; however, the NAR report does not indicate how many buyers took advantage of the services of an exclusive buyer agent, hence, avoiding dual agency or designated buyer agency.
Nationwide 44 percent of home buyers started their home search looking at properties online, and 17 percent of buyers first contacted a real estate agent. In Massachusetts, 37 percent looked online first, and 24 percent reached out to a real estate agent first.
The NAR report prepared for the Massachusetts Association of Realtors also revealed the following about Massachusetts homebuyers:
• First-time home buyers who financed their home on average financed 91 percent of the price.
• The median distance between the homes that homebuyers purchased and the homes that they moved from was 10 miles.
• Seventy-nine percent of homebuyers purchased detached single-family homes.
• Senior-related housing amounted to 10 percent of home purchases.
• Veterans made up 14 percent of homebuyers, and active-duty members were 2 percent.
• On average, Massachusetts homebuyers paid 99 percent of the asking price [the report does not indicate the percentage of original asking price paid].
• Only 61 percent of homebuyers were "very satisfied" with the home-buying process.
• Eighty-nine percent of homebuyers would use their agent again or recommend their agents to others.
• Buyers typically searched for 13 weeks and toured 10 homes before making a purchase.
Methodology: The NAR sent out questionnaires in July 2018 for homebuyers who purchased between July 2017 and June 2018. Nationally there was an adjusted response rate of 4.6 percent and 6 percent in Massachusetts.