It's a seller's market in the Greater Boston area, and it has been for several years. So why aren't sellers selling?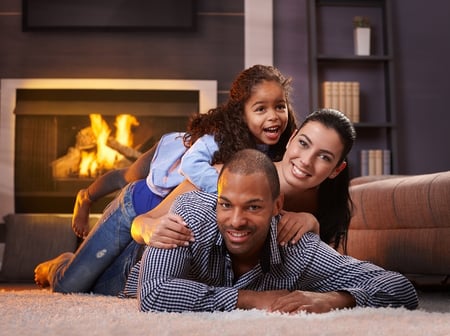 It's simple. Sellers don't want to become buyers. It's a vicious circle right now in the Boston area real estate market. Sellers want to sell, and they know their homes will sell quick. The problem is they won't be able to find a home quickly because of limited inventory; therefore, they won't have a place to move into, so they decide not to sell.
After living comfortably in a house or condominium they own, few homeowners want to return to renting or living with family or friends while they search for their next home. Add a pet, and a child or two and temporary living accommodations are quite limited.
Homeowners choosing not to sell continues to reduce real estate inventory and results in increased home prices. As the home-buying situation worsens, even fewer homeowners want to sell, perpetuating an already difficult buyer's market. Welcome to homebuyer hell, Boston style.
Single-family home inventory has declined 67 of the last 68 months statewide. The number of single-family houses on the market in Massachusetts dropped 24.6 percent in September on a year-over-year basis. Massachusetts condominium inventory declined 24.1 percent to 2.2 months supply of inventory. September marked the 21st month out of the last 22 months that condo inventory has decreased. About six months of inventory is considered a balanced real estate market between homebuyers and sellers.
Many of these potential sellers also bought their homes between 2007 and 2011, a period when homebuyers were in demand. Many current homeowners have little interest in entering a seller's market where some homebuyers are waiving home inspection and mortgage contingencies and often are asking, "How high" when sellers in Boston and surrounding communities say, "Jump." It isn't quite as awful for homebuyers outside of Route 128, but it isn't a lot better either.
Also, mortgage interest rates have reached historic lows more than once over the past five or six years, and some homeowners are reluctant to give up their current interest rate for a higher one.
National Association of Realtors Chief Economist Lawrence Yun has said the solution to the inventory crunch is more housing starts. That's a solution for states with ample land, but it seems unlikely new construction will impact the current inventory situation in the Greater Boston area. There's just not enough land to build enough homes to increase inventory significantly.
More homes listed would provide more options for homebuyers and slow price growth, but it is uncertain when, and what factors will cause, more homeowners to sell their current homes. Until then, homebuyers will want to enter the real estate market informed and prepared.