Massachusetts first-time homebuyers year after year cite saving for a down payment as the biggest obstacle to buying a home; however, many potential homebuyers mistakenly believe they need to save enough money for a 20 percent down payment.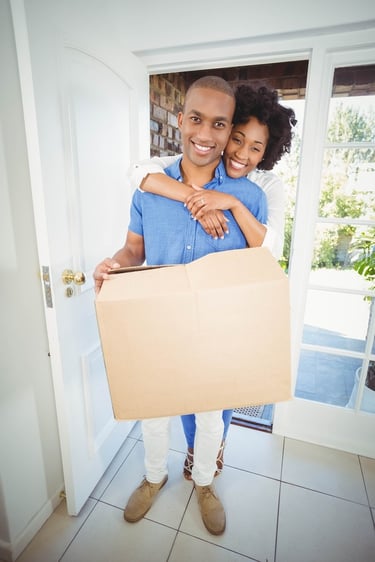 The fact is there are several low down payment mortgage options for qualified Massachusetts first-time homebuyers and "move-up" homebuyers that require less than 5 percent cash at closing. Fannie Mae's HomeReady mortgage is an option homebuyers with limited cash on hand should consider.
The HomeReady mortgage only requires a 3 percent down payment and offers a fixed-rate, conventional mortgage for first-time homebuyers, as well as other qualified low- to moderate-income borrowers with limited down payment funds. Gift funds can be used as a source of funds for down payment and closing costs, with no minimum contribution required from the borrower's own funds.
A HomeReady mortgage can be used to purchase a single-family home, a condominium or multi-unit dwelling. Fixed-rate mortgage loans are available in 10-, 15-, 20- and 30-year terms, and there are adjustable-rate mortgage options too. You must use the home as your primary residence, but unlike other loan programs, you may have any interest in another residential property.
The minimum borrower credit score is 620; however, more competitive pricing is available for borrowers with credit scores equal to or greater than 680.
Homebuyers must participate in an approved borrower education program, which your Massachusetts lender can help identify, to qualify for the HomeReady mortgage. One option is to participate in the online Framework homeownership education course. The Framework cost is $75.
The HomeReady mortgage does not have income limits for homes located in low-income census tracts. Fannie Mae provides an online eligibility tool where consumers and lenders can enter property addresses to determine what if any, income limits may be in place for a particular address. In Massachusetts, there are 1,478 census tracts, and 33 percent do not have income limits. Non-borrower household income is not counted toward income eligibility limits.
For example, as of December 1, 2016, Fannie Mae's eligibility tool appears to indicate that there was not any income limit for most of Boston's East Boston neighborhood; however, in areas outside of the 484 low-income census tracts, the income limit appears to be $94,000 for most of the Greater Boston area. Borrowers should check income limits for specific addresses.