At an open house recently in Boston for a Back Bay condo, a potential home buyer could be easily overheard providing the agent representing the seller with all kinds of personal information, none of which would have helped her get a good deal, but all of which may have helped a seller during negotiations.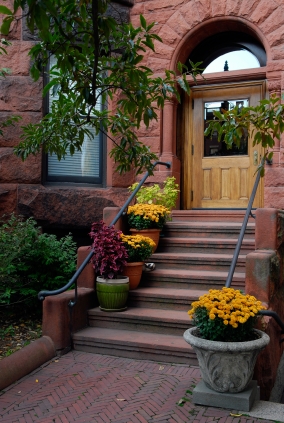 Of course, the potential buyer didn't have any buyer agent, let alone an exclusive buyer agent, with her. She was there with someone who didn't appear to understand the conversation taking place between a potential home buyer and seller's agent, not to mention anything about the home-buying process in Massachusetts.
Certainly, a buyer agent would have cautioned the home buyer against revealing her profession, price range, pre-approval status, credit score, and more to a person whose job it was – in fact it was his fiduciary duty – to get the seller the best possible price for the condominium that had been on the market for about four weeks without a price drop.
Fortunately for the home buyer, it didn't appear she was very interested in that particular unit. Unfortunately for the home buyer, she did ask the seller's agent whether he had any other listings she might be interested in before spilling her guts. And for the record, ALL real estate agents working at open houses, whether they are the actual listing agent or just someone from the listing agent's office, represent the seller.
The most interesting part of the conversation, at least from an exclusive buyer agent's point of view, came when the seller's agent asked the talkative home buyer whether she was pre-approved for a mortgage. She replied that she was not, but she was a "neurologist," and she confidently followed that up with, "so I won't have any problem getting pre-approved."
Well, the doctor may have been correct; however, she looked pretty young. It was quite possible that she hadn't been working as a neurologist that long. Without an experienced buyer agent guiding her, she probably wasn't aware that working in a profession for less than two years makes it difficult to obtain financing, even if you are a doctor, lawyer, or newly minted MBA. If she does find a lender, despite her short work history, that will still lend to her, she may end up receiving a mortgage interest rate that is higher than the then-current market rate, or she will need to pay points or maybe need a larger down payment.
The above is pure speculation, but it highlights problems inexperienced home buyers may be unaware of, even if they are very smart. The potential mortgage issue is just one example of something that a potential Massachusetts home buyer may not know about or understand that can derail one's home-buying plans. There are important questions that need to be answered when buying a condo, but you first need to know what condo questions to ask.
Hopefully, the doctor will find a condominium that suits her wants and needs, but her chances of achieving her home-buying goals will increase dramatically with guidance from an experienced, skilled, and ethical real estate professional.