Duxbury, Massachusetts has bucked the statewide trend of rising home prices through the first half of the year with the median price of a single-family home declining, according to data compiled by the Massachusetts Association of Realtors.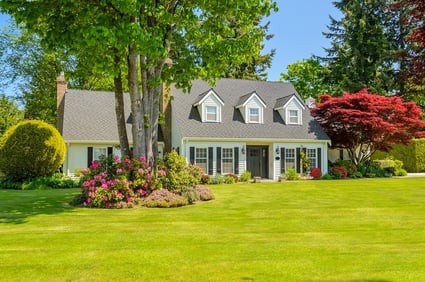 The median home price from January through June decreased 2.3 percent to $669,500 compared to $685,500 during the same timeframe last year. Single-family home prices dropped more than $27,000 (3.9 percent) in June to $682,500 compared to $710,000 in June 2017.
Homebuyers paid on average 96.7 percent of the original list price during the first half of the year and 96.3 percent of the original list price in June.
Single-family home sales were flat, with 31 closed sales in June and June 2017. Sales fell 8.7 percent during the first six months of 2018 to 95 houses sold compared to 104 during the same period last year.
Although the number of single-family homes available in June declined 8.4 percent to 76, the number of months supply of inventory increased 7.1 percent to 4.5 months, inching closer to a balanced market between home buyers and home sellers. Approximately six months of real estate inventory is considered a balanced market. Real estate inventory in some surrounding cities and towns was tighter in June than in Duxbury: Braintree (1.6 months); Marshfield (3.6 months); Pembroke (2.6 months); Quincy (2.0 months); Scituate (3.0 months); and Weymouth (1.5 months).
Condominium prices increased 14.3 percent to $463,000 on just two sales in June. The median condo price reached $485,000 from January through June. Condo sales were flat during the first half of the year, with nine units closed this year and last year.
Condominium inventory jumped 120 percent in June from five available units to 11 condos for sale.