The median price for a single-family home in Dedham, Massachusetts increased 3 percent through the first 11 months of 2014, according to data compiled by the Massachusetts Association of Realtors.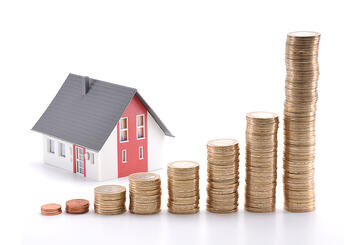 The median price through November was $391,500 compared to $380,000 during the same 11-month period in 2013. The median price in November 2014 increased 18.1 percent to $437,000 from $370,000 in November 2013. From January through November, home buyers paid 96.2 percent, on average, of the original list price.
There were 17 single-family home sales in November 2013 and 2014. Pending sales in November increased to 27 from only 12 in November 2013. Single-family home sales declined 10 percent from January through November. There were 225 sales in 2014, down from 250 single-family sales through the first 11 months of 2013.
The number of single-family houses on the real estate market in Dedham, MA declined 28.3 percent to 43 in November compared to 60 houses available in November 2013; however, new single-family listings increase 70 percent to 17 compared to 10 new listings in November 2013. There was only 2.1 months of supply in November.
There were only two condominiums sold in Dedham in November 2013 and 2014. The median condo price increased 37.6 percent in November to $302,750, but the median price through the first 11 months of 2014 declined 14.8 percent to $251,300. There were 34 condo units sold through November, a 25.9 percent increased from the 27 units sold during the same period in 2013. Dedham condo buyers paid on average 95 percent of the original list price for the 34 units sold through November.
Condominium inventory dropped 50 percent to only seven available units in November, and months of supply declined 54.3 percent to 2.3 months. There were four new condo listings in November.