What should I offer?
It's a good question whether the Massachusetts real estate market is a buyer's market or a seller's market. It's a good question whether a home buyer's price range is $200,000 or $800,000. Simply put, it's always a good and important question, but what's the answer?
Of course the answer should be mostly based on market value, but there are a number of factors to consider and every home buyer's situation will be a little, or a lot, different. A buyer agent working only for the home buyer should help explain to a client the most important considerations.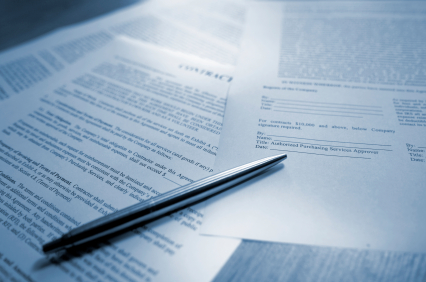 There are an endless number of reasons for deciding what to offer, but the following are some home buyers may want to consider. Not all will apply because the circumstances surrounding every home are different. Also, keep in mind that these considerations may be very important, somewhat important or not important at all to the seller.
1. How long has the home been on the market?: Most home buyers assume that a seller who has a home on the market for several months may be more willing to negotiate than someone that just listed their home. That is probably true most of time; however, it also could be an indication that the seller needs or wants a price that isn't reasonable, and he or she isn't willing to negotiate. For a home just listed, the amount of initial interest, which is something a home buyer may or may not be able to gauge, likely will determine how much a seller is willing to negotiate.
2. Has the price dropped already? How much and how many times?: There is not anyway to know how quickly a seller may reduce the list price on a home, but after a few weeks it isn't unreasonable for a home buyer to think that a seller is at least thinking about it. If so, your offer may be in the ballpark of what the selling was thinking about reducing the price to. If a price reduction just occurred, a seller may want the evaluate how much interest there is in the property before agreeing to a lesser price. The price reduction might be just what the seller needed to receive a full price offer.
3. Is the property vacant?: If the seller has already moved from the property, he or she may be a little more motivated to sell, especially if he or she is paying a another mortgage or rent at a new home. Of course the length of time a property is vacant is important information too.
4. How many homes like it are on the market?: If your considering an offer on a four-bedroom colonial in a popular neighborhood, and there isn't any other four-bedroom homes in that neighborhood, the seller likely knows he or she will have a lot of interest in the home. On the other hand, if the home is one of a dozen like it in town, a home buyer may have some negotiation leverage. Of course, it all depends on how long it takes for 12 of that type of home to sell.
5. How long is it taking for homes to sell?: In 2010 and 2011, it wasn't uncommon for some homes to remain on the market for many months before going under agreement. Now, in 2014, good homes in sought after locations are often under agreement in weeks, not months, and even in a few days. In a fast moving market, waiting for a price reduction probably isn't a great strategy.
6. What percentage of the original and/or list price are homes selling for in a particular town?: Many home buyers are quite surprised at how close to asking price on a percentage basis homes sell for in Massachusetts in popular cities and towns. For example, in 2013 single-family homes in Lexington, MA sold for 99.5 percent of the original listing price. The original price to sale price ratio isn't that high in every town, but 96-98 percent is not unncommon around the Greater Boston Area.
7. What did the sellers pay for it?: Nobody wants to lose money when they sell their home, although many people did when they sold their homes in 2008, 2009, 2010 and 2011. It's not the home buyer's problem, if the seller grossly overpaid for the home when he or she purchased it, but it will definitely weigh on the seller and impact the negotiations.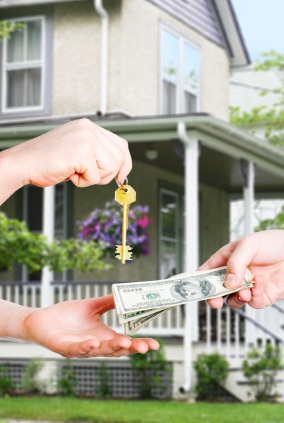 8. How much money do the sellers owe on the property?: First, exactly what a seller owes on a property is not easily determined. Just because you can look up in public records how much of a home loan (mortgage) a seller obtained when he or she bought a home doesn't mean that seller hasn't made extra payments. Also, a homeowner may have refinanced several times, maybe taking cash out of the equity in the home each time. Some home buyers think that if a seller doesn't have any mortgage that seller will be more willing to take a lower price. Maybe, but that's not necessarily the case. If a homeowner has worked hard to pay their mortgage every month for the past two or three decades, why should they accept less then their house is worth in order to accomodate someone else's financial goals?
9. How fast (or not so fast) does the seller need to close and can the home buyer accommodate that?: Understanding whether a seller would prefer to move quickly or not so fast will help a home buyer adjust the closing date in an offer to make it more attractive to the seller. A seller relocating for a job may need to move quickly, say in about 30 days, but a family, with children in school, that lists their home in late March or early April may want to close at the end of June when the school year ends. A home buyer that is able to accomodate a seller's closing date may have more leverage on price. It is important that a home buyer trusts his or her buyer agent to keep confidential their situation in order to properly present such an offer as beneficial to the seller. Obviously, a home buyer working directly with the listing agent is not owed any confidentialty or fiduciary duty.
Besides all the factors above, there are countless others that a home buyer may want to consider, but the single most important factor to consider is what similar properties have sold for over about the past three to six months in the area. The more recent the sales data and closer the proximity the more valuable the comparable sale. Not only are comparable sales important, but market data, such as the average number of days on the market, list price and original price to sale price ratios, median price, price per square foot, as well as other statistics about market activity, are useful. A dedicated, loyal buyer agent will provide home buyers with the data necessary for a home buyer to make an informed decision relative to fair market value. Note that fair market value is not the same as assessed value. The assessed value of a Massachusetts home is not at all relevant to determining market value.
The condition of the property is important too. An asking price may seem in line to similar type and size homes, but not necessarily make sense based on condition. Not all three-bedroom, one-and-one-half-bathroom homes in a particular neighborhood necessarily have the same market value. They both may have updated kitchens and bathrooms and a finished basement on a similar sized lot. On the other hand, one may have a 18-year-old roof while the other roof was replaced five years ago. Maybe one was painted four years ago and the other had vinyl siding put on three years ago. Maybe the heating systems are different and only one has central air conditioner and the other has a new garage door and garage door opener. A buyer agent looking out for his or her clients will find out as much information about a home as possible and help determine how the home stacks up against others like it that recently have sold.
It also is wise for home buyers to have a negotiation strategy that they have thought through before making an the initial offer. Just making an offer and seeing what happens is not the best approach. In fact, it usually results in a home buyer paying more for a home than necessary. Having a strategy and knowing how you plan to proceed after a counter offer takes the emotion out of what is strictly a business deal. Nothing is gained when a home buyer takes a seller's counter offer personally.
Making low-ball offers is not effective either. Some home buyers think that it cannot hurt to make a ridiculously low offer and to see what happens. It's usually a bad move. The response from the sellers typically is to not make any counteroffer. The result is the home buyer has two lousy choices. First, if the buyer was actually interested in the home, that forces the buyer to make another offer, effectively bidding against himself or herself and essentially tipping the sellers off that they're really interested. The other lousy choice is to simply walk away from a house that a home buyer liked enough to make an offer.
It also is important for home buyers to understand that when there are multiple offers on a home the dynamic of the offer process and negotiations dramatically change. In fact, when sellers have several offers on a property there may not be any negotiation. Many times sellers just take the best offer, and home buyers do not get a second chance. In these situations home buyers must make their first offer their best offer.
Finally, a home buyer cannot ever know for sure or fully understand a seller's motivations. Sellers reject perfectly good offers all the time. Other times they may accept offers that might seem a bit low. When reviewing comparable sales, or "comps," it is not uncommon to see a few outliers. Often there will be a couple of sales that seem to be below market value and a couple of sales that appear home buyers overpaid a bit. The thing is a home buyer may have a had a good, personal reason to overpay for a property. It is just impossible to know everyone's motivations.