The City of Peabody is in the "North Shore" area of Massachusetts, with 16.9 square miles conveniently located 18 miles north of Boston, in Essex County.
The area of Peabody, MA was first settled in 1626 and was often referred to as "Northfields", "the Farms", and "Brooksby." Peabody was originally incorporated as part of Danvers, but later broke off in 1855 to be known as South Danvers. Finally in 1868 the name was changed to Peabody, named after the philanthropist George Peabody, and became incorporated as a city in 1916.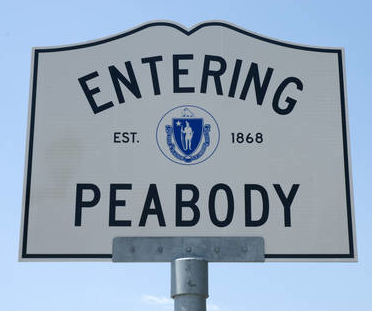 With many streams running through the area, Peabody was a perfect location for water-powered mills. Into the 20th century Peabody was well known internationally for its importance in the leather industry, sometimes called Leather City. For a time, it was the leather-producing capital of the world. The nickname for its high school sports teams remains the "Tanners" to this day.
Peabody, MA has 21 preschools, 11 elementary schools, 4 middle schools, and 3 high schools. Peabody Veterans Memorial High School (PVMHS) is large for the North Shore area, a public school holding grades 9-12 and nearly 2,000 students. Bishop Fenwick High School is a popular small Catholic high school that is also located in Peabody near the Salem border. Bishop Fenwick serves students all over the north shore but mostly attracts students from the surrounding towns of Salem, Beverly, Danvers, Lynnfield, and Middleton. PVMHS also contains a technical high school.
Boasting a population of 51,251, Peabody provides a number of activities for its residents and tourists alike. From golf courses, ice skating rinks, and beautiful parks, to the area's premier shopping center, there is something for everyone in Peabody.
Because of its rich history, Peabody is home to many world-class historical sites and museums including the Felton-Smith Historic Site. Built in 1650, the Nathaniel Felton Houses represent over three centuries of the region's history. Tours of the site feature first period architecture, daily life in the Colonial period, and Felton family history, including their involvement in the Salem witch trials. These sites are a part of the Peabody Historical Society, which also features a folk art museum, a leatherworkers museum and a historical fire museum.
Brooksby Farm, located adjacent to the Felton-Smith Historic Site, allows visitors to pick fresh apples, peaches, raspberries and other seasonal fruits. Functioning as one of Peabody's most popular family attractions, the farm has several animals, a bakery, and a large retail store. Brooksby Farm is also available for functions; it serves as a popular location for anniversary, wedding and other parties.
Other outdoor activities include the Meadow at Peabody, which is often ranked as one of the best golf courses in Massachusetts. And Peabody has a large public indoor skating rink next to the high school, off Lowell Street.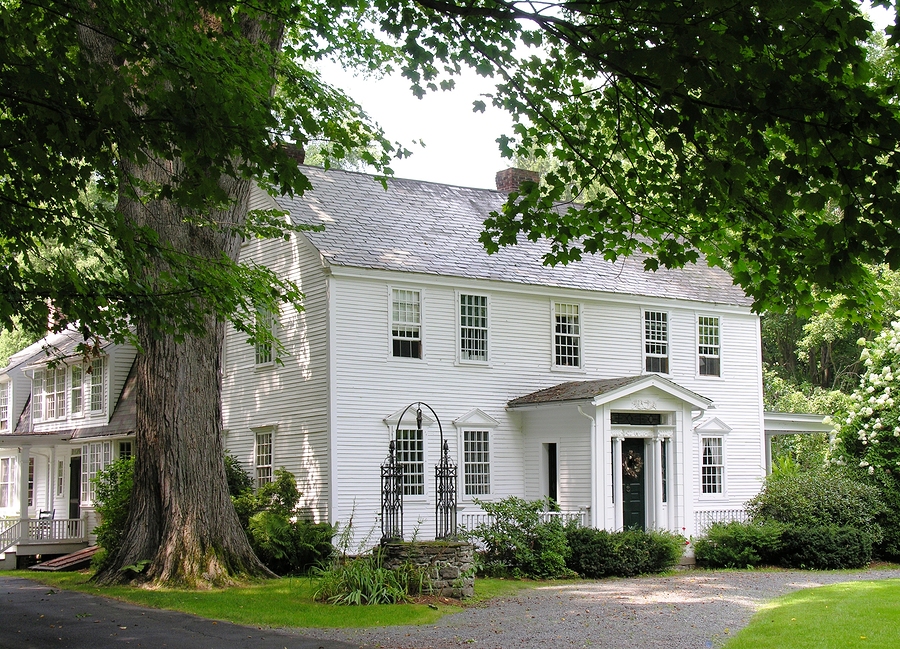 The Independence Greenway Rail Trail, which links through conservation areas and Peabody's North shore Mall, offers over 4 miles of paved paths where city residents can walk, jog or ride their bicycles.
There is a diverse selection of fine dining restaurants including fresh seafood, Italian, Greek, Portuguese, German, Swiss, Asian, Caribbean and Mexican cuisines. Peabody is also home to the North Shore Mall, which offers more than 120 specialty stores and serves shoppers in Boston's North Shore area and the Southern Sea Coast of New Hampshire.
Peabody is the site of the junction of major highways Interstate 95, Massachusetts Route 128 and U.S. Route 1, making it convenient for its residents to commute to neighboring cities and towns. Peabody's center is 2 miles from the center of Salem, 18 miles northeast of Boston, 18 miles west-southwest of Gloucester and 18 miles southeast of Lawrence. Peabody is bordered by Middleton to the north, Danvers to the northeast, Salem to the east, Lynn to the southwest and Lynnfield to the west.
Many residents in this area commute to Boston for work, and the cost of living in Peabody compared to Boston makes the city an attractive alternative. Several lines of the MBTA Bus service pass through town. The nearest commuter rail service is in Salem, MA along the Newburyport/Rockport Line of the MBTA Commuter Rail, with service to Boston's North Station. The nearest airport is the Beverly Municipal Airport, and the nearest national and international air service is located at Boston's Logan International Airport.
Real Estate in Peabody is rather diverse. The vibrant downtown area and prime location makes residences in Peabody desirable. Peabody has one of the lowest property tax rates in Massachusetts, and the Peabody Municipal Light Plant, making electric bills quite low as well. Homes range from historic to newer and include single-family homes, condominiums and multi-famil residences.
Through the first three quarters of 2013, the median price of a single-family house in Peabody was $320,000. The highest price sale was $567,420, and the bulk of sales were between $250,000 and $400,000. During all of 2012, the median single-family home price was $306,987.
Condominium sales through the first nine months of 2013 resulted in a median price of $225,000, with the highest priced sale coming in at $420,000. In 2012, the median condo price in Peabody was $200,000. Through the first three quarters of 2013, the median price of multi-family home was $316,500, up from $285,000 for all of 2012.