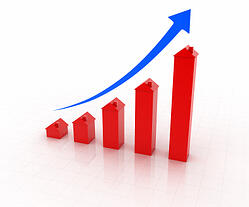 Our neighbors to the north also are experiencing a real estate recovery.
The New Hampshire Association of Realtors said that 1,587 single-family homes sold in June, the most sales since the September 2005 housing peak, the New Hampshire Union Leader reported July 31, 2013.
The median sale price for a single-family home in New Hampshire was $225,000 in June, a number not seen since August of 2008, but it is a long way from the the peak median sale price of $270,000 recorded in June of 2005. The median price for a single-family home in June 2012 stood at $208,000. On average, sellers received 96 percent of their asking price in June.
Condominium sales also rose, with unit sales 13 percent ahead of last year for the first six months of 2013, and median condo prices up 6 percent through the first two quarters of 2013.
NH homes are selling faster as well, with the average time on the market at 89 days in June, a decline from 108 days in June 2012.