Burlington, Massachusetts, a suburban town about 25 minutes north of Boston and 35 minutes south of the New Hampshire border, is home to many industries, retailers and a diverse real estate market.
Burlington, MA is close to the junction of Routes 3 and 128 and not far from Interstate 93, making it a popular commuter location for Massachusetts home buyers. Burlington is bordered by Bedford, MA; Wilmington, MA; Woburn, MA; and Lexington, MA. It is about 12 miles from Boston, and it is 224 miles from New York City.
Settled in 1641, Burlington was officially incorporated on February 28, 1799. Early homesteads remain standing, like the Francis Wyman House dating back to 1666. Burlington is located on the watersheds of the Ipswitch, Mystic and Shawsheen rivers. Up through the 19th Century, the mill industry was active in the town.
For most of its history, Burlington was primarily an agricultural town, selling rye and hops to Boston while supplementing income with small shoe or garment-making shops. Early railroad expansion in Massachusetts passed Burlington by, so early development was limited. Burlington residents continued to cure hams for Boston's markets and produced milk, fruit, and vegetables.
Burlington shed its small-town ways, and its economic focus changed dramatically upon completion of Route 128. The highway kicked off enormous expansion, and between 1955 and 1965 Burlington was the fastest-growing town in the Commonwealth of Massachuetts. Development and population in Burlington tripled in a five-year period.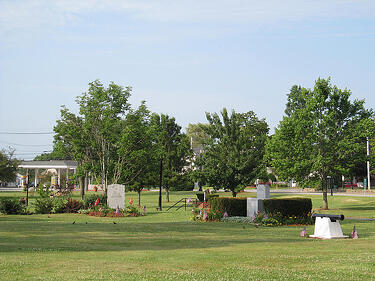 The MBTA runs several bus routes in Burlington, including an express bus to Boston. The closest subway station is eight miles away at Alewife Station in Cambridge, Massachusetts. The MBTA Commuter Rail and Logan Express (Logan International Airport) services are available at the Anderson Regional Transportation Center in nearby Woburn, MA.
According to the census in 2010, there were 24,498 people, 9,668 households, and 6,374 families residing in Burlington, Massachusetts.
Burlington has six public schools (four elementary schools, one middle school, and one high school), which comprise the Burlington Public School District. The elementary schools are Fox Hill, Francis Wyman, Memorial, and Pine Glen. The middle school is Marshall Simonds. The high school is Burlington High School. Burlington is also served by the Shawsheen Valley Technical High School. In addition, Burlington is home to several private schools, including the Mount Hope Christian School.
Burlington operates Before and After School Programs and integrated preschool programs. In addition, Burlington is the home to a satellite campus of Northeastern University and one of the three campuses of Bay Path College.
Burlington, MA Arts, Culture and Points of interest
Burlington has the Town Commons and Simonds Park in the center of town. There are many parks and public recreation facilities hosting basketball courts, tennis courts, baseball fields, soccer fields, gymnasiums and indoor ice skating.

The Burlington Historical Museum is on Bedford Street.

The largest conservation area in Burlington, the Mill Pond Conservation Area, has more than 140 acres of steep and rolling terrain. Long, enjoyable hiking or biking experiences are available. The land has many access points, including the corner of Winter and Chestnut Streets and at the end of Town Line Road. Fishing is allowed in the pond.

The Town published a 40-plus page Residents' Guide in August 2012.

The Burlington Landlocked Forest consists of almost 270 acres spanning the borders of Burlington, Bedford, and Lexington. It contains 12 miles (19 km) of hiking and biking trails, vernal pools, abundant wildlife, historic stone structures, meadows and old-growth forest. The Town of Burlington owns the majority of the land, and, since taking over the parcel via emminent domain in 1985, has kept it as open space.

The Burlington Mall is a major shopping center in town, attracting shoppers from miles away. The Kevin James movie Mall Cop was filmed at the Burlington Mall.
The median price for a single-family home in Burlington, MA through the first six months of 2013 was $417,000. The most expensive single-family home sold in the first two quarters of 2013 fetched $828,888. The median price of a condominium in Burlington stood at $437,500 during the first half of 2013. The most expensive condo sold cost a home buyer $646,667.
Major employers in Burlington, MA include, among others, the Lahey Hospital and Medical Center, Oracle Corporation, SAP AG and TD Bank.
First photo by John Phelan and second photo by Doug Kerr, both via Creative Commons license.