Many homebuyers mistakenly think that MassHousing loans are only available to low-income first-time homebuyers in Massachusetts. Although there are income limits and loan limits, homebuyers are often surprised by how much a borrower can earn and borrow and still qualify.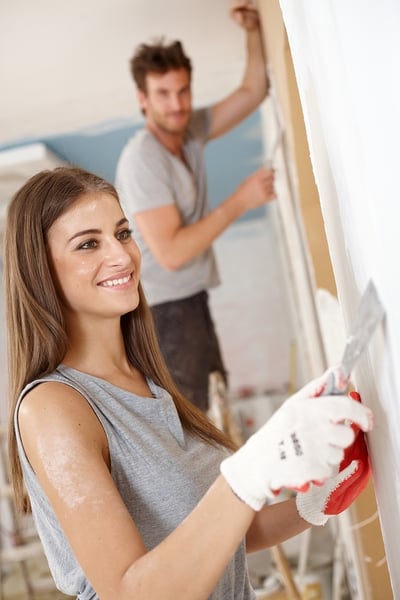 The income limits vary by Massachusetts county. For example, a borrower or borrowers may have income as high as $126,900 (as of December 27, 2016) in Essex, Middlesex, Norfolk, Plymouth and Suffolk counties. The income limit in Worcester County is $105,975 and $98,685 in Bristol County. The loan for a single-family home can be as high as $424,100 and more for multi-unit homes (two-family home: $543,000 and three-family home: $656,350).
MassHousing even provides a low down payment loan that doesn't require the borrower to pay monthly mortgage insurance premiums. Not having to pay monthly mortgage insurance premiums can save home buyers hundreds of dollars every month and thousands over the life of the loan. The MassHousing mortgage without mortgage insurance will have a slightly higher interest rate than a MassHousing mortgage with mortgage insurance.
To qualify for MassHousing's "No MI" (mortgage insurance) loan program, a homebuyer must meet the income and loan limit guidelines, purchase a 1- to 4-family property, have good credit (at least a 660 credit score for 5 percent down payment and 680 for 3 percent down loans) and attend a first-time homebuyer education course.
For those borrowers that choose a MassHousing mortgage with mortgage insurance, MassHousing's mortgage insurance is quite unique. MassHousing offers buyer-paid mortgage insurance and lender-paid mortgage insurance. Regardless of which type of mortgage insurance a homebuyer chooses, all loans insured by MassHousing feature "MI Plus," a practical borrower protection that helps pay your mortgage if you lose your job.
MI Plus
Covers principal and interest payments for up to six months (up to $2,000/month).
Comes at no added cost on loans insured by MassHousing.
May be used for any six months during the first 10 years of the loan.
A MassHousing Mortgage with Rehabilitation can help you purchase and rehabilitate a property, or refinance and rehabilitate your current home. The loan terms include the follow:
The minimum rehabilitation amount for all property types is $7,500.
Rehabilitation costs include the cost of repairs, as well as such expenses as inspection fees, title update fees, and a required contingency reserve equal to 10 percent of the total rehabilitation cost.
If the property will not be occupied during rehabilitation, a mortgage payment reserve not to exceed six mortgage payments may be included in the cost of rehabilitation.
The lender may charge fees as high as $1,500, based on the cost of rehabilitation.
Licensed contractors must complete all rehabilitation work.
A mortgage professional that handles MassHousing loans can provide the latest information and guidelines, as well as provide guidance about which MassHousing mortgage may be the best fit for your particular situation.
The following 3:48-minute video is an introduction to MassHousing programs by executive director Tom Gleason.