Brookline, Massachusetts home buyers took part in a real estate market that saw sales increase for both single-family homes and condominiums in 2012.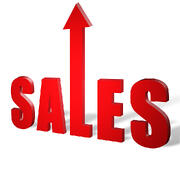 Single-family home sales increased 7.5 percent in 2012 on 172 sold properties, up from 160 sales in 2011. The median price of a single-family home in Brookline was $1,247,250 in 2012. The median price increased 3.5 percent from $1,205,000 in 2011. The most expensive home sold in 2012 set someone back a cool $10,500,000, more than double the most expensive home sold in 2011 ($4,900,000).
Condominium sales in Brookline, MA increased more than 18 percent in 2012, jumping from 473 units sold to 559 units sold. The median condo price increased from $490,000 in 2011 to $500,000 in 2012. The most expensive condominium sale in 2012 was $2,000,000.
Single-family homes remained on the market for an everage of 101 days in 2012, a decline from 125 days in 2011. Brookline, MA condos were on the market 20 percent fewer days in 2012. The average number of days on the market declined from 75 days in 2011 to 60 days in 2012.
Data Source: MLS Property Information Network