So how much house could you afford, if you ditched your $1,825 per month rent payment for a mortgage? Property taxes vary from town to town, and so do condo fees, but home buyers could probably afford about a $300,000 single-family home or condominium for $1,825 per month, give or take about $15,000.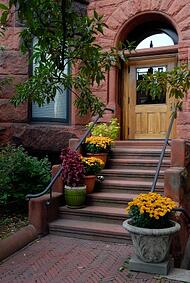 Using today's interest rates – about 3.5 percent – you can calculate the cost of principal and interest on our simple mortgage calculator.
The Boston Businnes Journal reported February 8, 2013 that one sector of the economy is great. That's Boston's rental housing market, and landloards in the Greater Boston Area are making a killing.
Rents in Boston, Cambridge, Somerville and Brookline have increased at a pace not seen since 2008. The average monthly rent in Boston and surrounding communities reached $1,825 in the fourth quarter, up from $1,772 for the same quarter in 2011, a 3 percent increase.
The Greater Boston Area saw its biggest increase last year since rents rose by 3.7 percent four years ago. In downtown Boston, asking rents increased by 3.2 percent to $2,861 a month from October through December, up from $2,745 at the end of 2011. Boston rent increases essentially doubled the pace of growth in the U.S. Consumer Price Index, which increased 1.7 percent in 2011.
Even more expensive rents may be on the way, as apartment vacancy rates are shrinking. Vacancies fell to 3.6 percent in the fourth quarter from 4 percent in Q4 2011. In downtown Boston, apartments were even harder to come by, with a vacancy rate at 3.2 percent, declining from 3.4 percent.