In an effort to help affordable housing owners reduce costs and make their properties more energy efficient, the Massachusetts Housing Partnership (MHP) announced January 18, 2013 a new loan program to help its borrowers make energy improvements in their homes.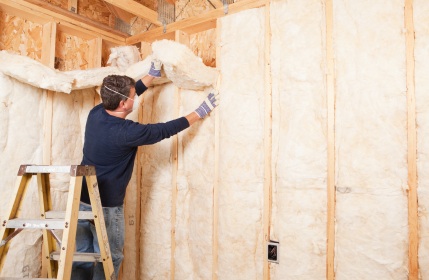 Called the Energy Performance Improvement Program (EPIP), MHP has set aside an initial $3 million from its bank-funded loan pool to support upgrades that will reduce energy consumption and costs.
The program is for owners of existing multi-family homes who have received first-mortgage financing from MHP. A version of this program is also available for new MHP borrowers / home buyers who wish to incorporate energy efficiencies into their affordable housing properties.
Funds may be used for water conservation, air sealing and building insulation, new high efficiency heating/cooling systems, high efficiency hot water systems (including solar thermal), ventilation systems and indoor air quality improvements, electrical efficiency improvements, renewable energy systems, and all related costs.
MHP created the EPIP program to complement other new energy programs that provide grant funding for energy assessments. These programs include the Low-Income Multi-Family Retrofit Program and the Massachusetts Green Retrofit Initiative, a new program co-sponsored by New Ecology Inc. and the Boston office of the Local Initiatives Support Corporation, with funding from the Barr Foundation and the federal government's Department of Housing and Urban Development (HUD).
To utilize EPIP, existing MHP borrowers would apply for an energy assessment and then work with Boston Community Capital (BCC) on the implementation of a program to reduce energy costs with financing from EPIP.
BCC will assist borrowers in developing a renovation plan that includes a scope of work, budget, schedules and an analysis of projected energy usage reductions following the renovations. In addition, BCC will provide a performance guarantee that mitigates the risk to EPIP borrowers in the event the energy conservation improvements fail to generate projected usage reductions.
More information can be found on the EPIP web page. This information includes EPIP guidelines, the EPIP term sheet and the EPIP Statement of Interest, which MHP borrowers should fill out first to begin the process of applying for EPIP financing.
To speak with someone about EPIP, contact Portfolio Program Manager Tom Hopper at thopper@mhp.net or 617-330-9944 x348.