It is very likely that 2012 will be remembered as the year the real estate market turned around in Massachusetts. Not every community saw brisk home sales, but many Greater Boston Area and Eastern Massachusetts cities and towns saw good homes in good locations sell fast, many times within a few days.
The big question is whether the trend continues in 2013. There is still some economic uncertainy. Maybe you've heard of the fiscal cliff? With that said, there is a lot of news that points to a housing turnaround.
A Wall Street Journal blog post suggested that higher prices natioanally with attract home buyers. The theory is that with home prices finally on the way up, potential home buyers will have a sense of urgency. The lack of inventory in many areas certainly helps too, not to mention mortgage interest rates that remain at once-in-a-lifetime levels.
In Massachusetts, the inventory of single-family homes as of October 2012 decreased 23.5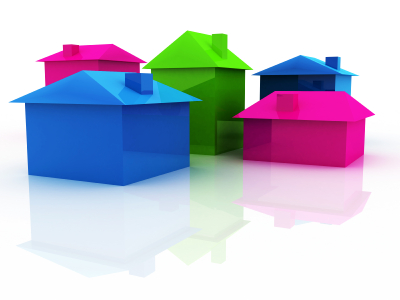 percent from October 2011 (32,483 listings in 2011 to 24,863 listings in 2012), the Massachusetts Association of Realtors reported November 27, 2012. The supply stood at 6.7 months in October 2012, down from 10.3 months of supply the previous October. The inventory of condominiums on the market in October was down 32.2 percent compared to the year before (10,859 listings in 2011 to 7,358 listings in 2012), a percentage that translates into 5.1 months of supply, which is down from 8.9 months in October 2011.
In recent years, falling prices made it difficult for sellers to sell and home buyers kept hoping for even better prices. With inventories shrinking and real estate prices inching up in many communities in Massachusetts, home buyers have probably seen home prices hit bottom, unless some unforseen economic calamity strikes the U.S. economy.
In other positive real estate news, confidence among home builders inched up in December to the highest level in more than six and a half years. The nation's builders reported the strongest market for new construction homes since the housing construction boom, USA Today reported December 18, 2012.
The National Association of Home Builders/Wells Fargo builder sentiment index increased two points to 47 from a revised 45 in November. That's the highest reading since April 2006, just before the housing bubble burst, and up from 17 in October 2011.
The Boston Business Journal reported December 17, 2012 that Massachusetts single-family and condo home sales jumped in November, according to data from one of the state's multiple listing services. The article also quoted an owner of a real estate licensing school who said enrollment was up, an indication that prospective new licensees believe that real estate is ready for a comeback.
Both single-family and condominium pending home sales in Massachusetts increased in November compared to November 2011, marking the 19th straight month that pending home sales increased, the Massachusetts Association of Realtors (MAR) reported December 11, 2012.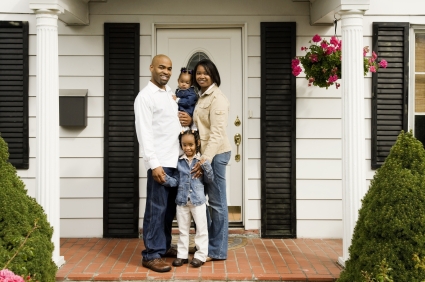 The number of single-family homes put under agreement in November was up 28.2 percent compared to the same time last year (3,016 homes in 2011 compared to 3,866 homes in 2012). November also marked the 11th straight month of year-over-year increases that were more than 25 percent. On a month-to-month basis, single-family homes put under agreement went down 11 percent compared to 4,355 homes put under agreement in October, but seasonal factors play a role in the month-to-month numbers.
The number of condos put under agreement in November was up 28.5 percent compared to November 2011 (1,119 units in 2011 to 1,438 units in 2012), marking the tenth straight month of year-over-year increases of 25 percent or more. On a month-to-month basis, condos put under agreement went down 14 percent from 1,672 units in October.
The Massachusetts Association of Realtors also reported earlier this month that its monthly survey of members on market conditions and real estate prices revealed continued confidence in the Massachusetts real estate market. MAR's Market Confidence Index rose for the 16th straight month, remaining above the midway point of 50 (57.31) on a scale of 1 to 100 for the eighth consecutive month.
New Hampshire's real estate market also has seen signs of life. The New Hampshire Association of Realtors reported last month that median home prices rose by the largest amount in five years.
The median sales price of single-family homes in NH sold in October was $212,000, an 11.6 percent increase over the $190,000 median price in October 2011. Monthly single-family home sales also increased for the 10th consecutive month, 1,191 sales in October 2012 compared to 938 in October 2011, a 27 percent jump.

The fiscal cliff certainly looms large, but if the politicians can get that squared away without hurting the economy too much, the Massachusetts, New Hampshire and national housing markets should see sustain growth for the next several years.