The average rate for a 30-year, fixed-rate mortgage hit 4.72 percent on Tuesday, March 22, 2022, moving 26 basis points higher since Friday, according to Mortgage News Daily.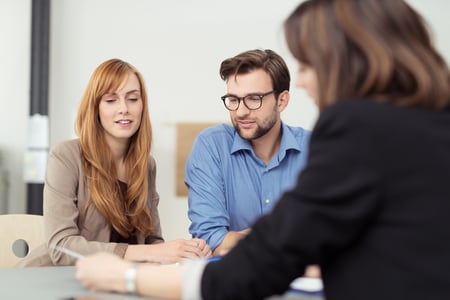 CNBC reported that most economists estimated that mortgage interest rates would increase to 4.5 percent by the end of 2022. As a result of rapidly rising rates since the start of 2022, economists now predict a slow down in sales.
The Federal Reserve has changed its policy outlook, suggesting far more rate increases than expected. That has pushed bond yields higher. Rates for 30-year, fixed-rate mortgage loosely follow the 10-year U.S. Treasury yield, now at the highest level since May 2019.
Related: Receive a Referral to an Experience Mortgage Professional
"The Federal Reserve raising short-term rates and signaling further increases means mortgage rates should continue to rise over the course of the year," Sam Khater, Freddie Mac's Chief Economist, said last week. "While home purchase demand has moderated, it remains competitive due to low existing inventory, suggesting high house price pressures will continue during the spring homebuying season."
The seasonally adjusted "Purchase Index" decreased 2 percent from the previous week, the Mortgage Bankers Association reported on March 23, 2022. The unadjusted Purchase Index fell 1 percent compared with the prior week but was 12 percent lower than the same week in 2021.
Will Rising Interest Rates Slow Price Appreciation?
Last month, the National Association of Realtors reported that 67 percent of U.S. metros reached double-digit price appreciation during the fourth quarter of 2021. That's compared to 78 percent of those metros in the prior quarter.
In Massachusetts, single-family home median prices rose 15.2 percent in 2021 compared to 2020. In New Hampshire, single-family house prices rose 17.9 percent in 2021. Rhode Island single-family home prices rose 14.3 percent last year.
Related: Homebuyers Ask, 'Will the Real Estate Market Crash in 2022'
With the cost of borrowing more expensive, prospective homebuyers may finally see home prices rise more moderately. As a potential sign that sellers are mindful of how increasing mortgage interest rates are tightening homebuyers' budgets, data for the week ending March 12, 2022, showed the first slowdown in asking price growth since January, Realtor.com chief economist Danielle Hale wrote in her weekly trends report.