Some in the real estate industry thought mortgage interest rates were on the rise after a 14-basis-point jump about two weeks ago; however, rates slipped lower for the week ending January 28, 2021, according to Freddie Mac's weekly Primary Mortgage Market Survey.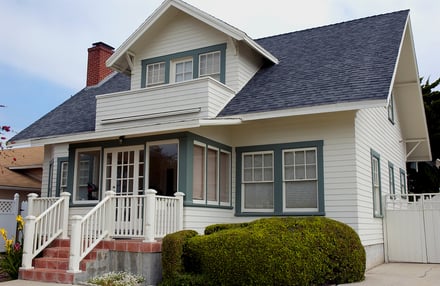 It's good news for homebuyers facing a competitive real estate market and rising home prices in the Greater Boston area.
The 30-year, fixed-rate mortgage loan in the U.S. averaged 2.73 percent, with an average 0.7 point, a decline from the previous week's 2.77 percent. During the same week last year, the 30-year loan averaged 3.51 percent. Three weeks prior – the week ending January 7, 2021 – the 30-year, fixed-rate mortgage loan averaged 2.65 percent.
"As the market reacts to a new administration in Washington and COVID-19 driven economic malaise, mortgage rates continued to decrease this week, just slightly," Sam Khater, Freddie Mac's Chief Economist, said. "Even as house prices [nationally] increase at the fastest rate we've seen in years, [the] competition to buy is strong given the low inventory that exists across the country. The fact that there are not enough homes to meet demand is going to be an ongoing issue for the foreseeable future."
[Related: Do Mortgage Credit Inquiries Hurt a Homebuyer's Credit Score?]
The number of single-family homes on the market in Massachusetts declined more than 60 percent in December 2020 on a year-over-year basis, the Massachusetts Association of Realtors reported. The number of condominiums available statewide dropped 23 percent in December.
The median price of a single-family house increased 16.7 percent to $479,000 statewide compared to December 2019. Median condo prices rose 7.7 percent to $419,000.
The 15-year, fixed-rate mortgage averaged 2.20 percent, with an average of 0.6 points. Average rates stood at 2.21 percent the week before and 3.00 percent a year ago.
The five-year, adjustable-rate mortgage (ARM) loan averaged 2.80 percent, with an average of 0.3 points. The five-year ARM was unchanged from the prior week and down from 3.24 percent the same week last year.
Mortgage applications for purchases increased 16 percent for the week ending January 22, 2021, compared to the same week a year ago, the Mortgage Bankers Association reported on January 27, 2021.