The following audio [11:41] is about the latest Massachusetts real estate market data through September 2015. The data was compiled by both The Warren Group and the Massachusetts Association of Realtors and released October 27, 2015. Rich Rosa, co-founder and co-owner of Buyers Brokers Only, LLC, discussed the Greater Boston Area real estate market on Boston Herald Radio's BizSmart show on October 29, 2015.
Rich talked about home sales, the condo market, inventory, buying a home in the winter and a few local real estate markets. He also revealed where the median price of a single-family home was more than $1.8 million in September. What's your guess?
The transcription of the above audio about the real estate market follows:
Radio Theme: Boston Herald. BostonHerald.com. Boston Herald Radio.
Rick Shaffer: Welcome back. This is BizSmart. Myself Rick Shaffer, John Sapochetti, Christian Burgoyne, and as promised we're joined by Rich Rosa who's co-founder of Buyers Brokers Only LLC. I should tell you in the interest of full disclosure that Buyers Brokers Only LLC is an advertiser here on Boston Herald Radio.
We're very, very happy and pleased to have them as such and we also thank ... Rich stopped by on Tuesday when we had our celebration here at the Herald for our Innovator of the Year Award. Rich, thank you. Thank you for all that you've done for us here at Boston Herald Radio and the Boston Herald and I hope we've done the same in return.
Rich Rosa:Thank you as well and it's good to be on again. Hi to you and John and Christian.
Rick Shaffer: New statistics came out. Massachusetts home sales increased in September the third quarter and through the first nine months of this year. The median home price has increased modestly. This is according to as report from The Warren Group, publisher of Banker & Tradesman.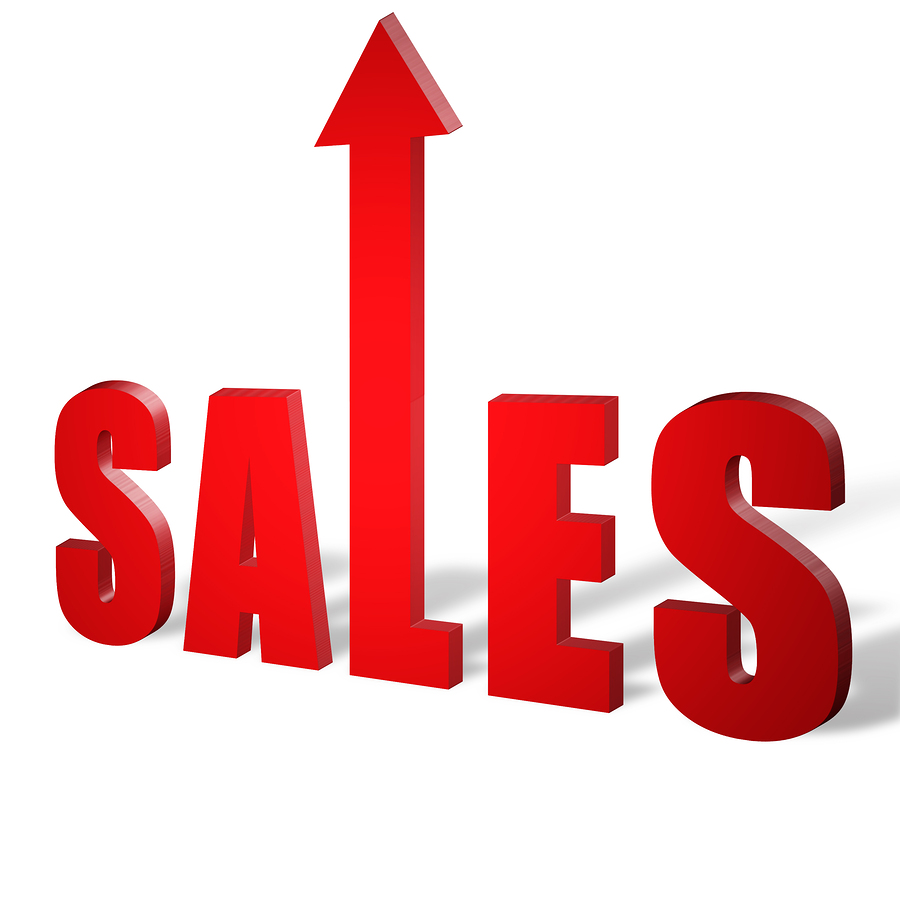 First question is, what do you think accounts for all these relatively good numbers, at least in real estate at least in the greater Boston area?
Rich Rosa: In some ways, it's a little surprising not because the real estate market's not strong, but because there's so little inventory in some locations. You wouldn't think there would be as many sales as there has been. With that said, though, there's a lot of pent up demand for real estate ... Lot of homebuyers out there that have been on the sidelines for several years during the market downturn and now they're out there and they're ready to buy.
When things hit the market, they move pretty quickly. Sales have really exploded. Although I think part of the story is too that despite all the sales and despite the lack of inventory, statewide anyway prices have only risen modestly, 3.1 percent in September and 2.1 percent through the first nine months of the year.
Rick Shaffer: That's why when you're looking at real estate, you really have to ... To look at even statewide figures can be a bit misleading because depending on where you buy in Massachusetts ... You buy in the greater Boston area it's a very hot market. You buy in the Worcester area it's not so much as, or not even close to, as hot as in the Boston area.
First off, do you have the figures on what the median price in Massachusetts ... I guess single family homes is and how much that's gone up in the last year or so?
Rich Rosa: From January through September, the median price of a single family house is $342,000. That's up 2.1 percent of compared to $335,000 during the same nine months period last year.
Rick Shaffer: Okay. How about condos? Do condos have the same up tick as single family homes or is that really a separate market onto itself?
Rich Rosa: It's definitely a separate market because there are some cities ... Or I shouldn't say cities, but some towns in Massachusetts that have none or very few condos. I guess that makes it a little bit of a separate market, but the sales were up for condos quite a bit in September too, almost 20 percent. Through the first nine months of the year up almost 5 percent.
Prices of condos, though, are sort of flat. In September, they actually decreased $500, so from $300,500 to $300,000. Then, through the first nine months of the year condo prices are just up a little under 1 percent, 0.9 percent.
Rick Shaffer: I took a peek at some of these numbers and certainly in Boston itself and in the very close into Boston, greater Boston area, towns like Brookline and Somerville and what have you, prices have, no pun intended, gone through the roof.
Give us an overview of what the costs are to buy property, either a single family home if you can find one or condos, in places like Somerville, MA and Jamaica Plain and Brookline, MA and whatever other towns are on your list that are close into Boston and have really shot up in value.
Rich Rosa: We could start with Brookline. Brookline has defied gravity. A single-family house in Brookline, the median price in September was $1.84 million, and it was up 28 percent.
Rick Shaffer: That's just crazy.
Rich Rosa: Through the first nine months of the year the median price is about $1.7 million and that's still up more than 7 percent. Single family houses, very expensive in Brookline. A condo in Brookline through the first nine months of the year, a median price was $715,000, and that's up almost 12 percent.
The story there with the condos in Brookline is there's only one and a half months of supply of inventory, which is a pretty low amount of inventory. In the industry, it's considered six months is considered about a balanced market between buyers and sellers. 1.5 months of condo inventory in Brookline is pretty low.
Rick Shaffer: We've talked about this before, but explain again, how does consumers and clients ... What do you tell clients of yours who are looking for a home in an expensive area or even in a quote-un-quote ... I don't think there are any inexpensive areas in Massachusetts, but less expensive areas where the supply is low and so there's a lot of bidding going on on properties.
You can't keep somebody from bidding what they want, but how do you help your clients from getting ahead of themselves and bidding ... Because they're having so much trouble finding a home because of the low supply, bidding themselves into a position where they may overbid, get the house, and now they're in a home that they spent so much money for they really can't afford?
Rich Rosa: I think the first thing that I advise clients is really just get their ducks in a row, so to speak. Prepare for the whole buying process. Do your research, get pre-approved, learn a little bit about the market, find a buyer's agent who's going to look out for your best interest and have your back. Then proceed intelligently.
I understand that although there's many areas around Boston where prices have gone up quite a bit, it's not the same everywhere. Just because a seller puts a price on the house doesn't mean it's worth that much. You really want to do your homework.
A perfect example is with all these towns around Boston that are seeing significant price increases, there are some that are going down. For instance, Duxbury, MA. Prices are down 2.5 percent for single family houses through the first nine months of the year in Duxbury. I can't tell you why. I don't really understand why they have gone down when so many towns around them have gone up.
Right next door in Norwell, MA single family houses are up 11.5 percent. We're talking a 14 percent swing between the two places. I think it's just important for people to go into this process with their eyes wide open and educate themselves before they jump in.
Rick Shaffer: One of the things that I wanted to ask you about ... And we're getting close enough to the holiday season and I think it's worth asking. I've always thought that the best time of year to buy a piece of property was the two weeks around Christmas and New Years, reason being that anyone who's actively trying to sell their home at that point really has to sell it, be that because of divorce or because they're moving for a job or something like that.
So, I think it's a great time for people, if they're willing to take the time during that time of year, to go. If somebody's holding an open house during that time of year I think you should go see it if you're looking to buy a home less expensively, the caveat being that, especially with the low supply we have already, it's probably going to be hard to find a property that fits your needs. I've always felt that it's a very good time of year to buy a home.
Do you agree with that?
Rich Rosa: I do agree with that. I think you're right. If someone's placing their house on the market anytime between Thanksgiving and New Years, it's probably because they have some reason they need to move, whether it's a job relocation or some other reason, although I will say this.
With the inventory being as low as it has been the last two, two and a half years, a lot of listing agents are encouraging sellers to just put their house on the market even though it's winter because they're saying, "Hey, there's so many buyers out there that even this time of year you're going to be able to sell your house."
If it's someone who's maybe not desperate to sell their house, but would like to do it sooner rather than later they probably can put it on the market in the winter right now and still sell it relatively quickly because of the low inventory.
Rick Shaffer: The low supply has sort of skewed the market across the board, so we're not back to a normal market. Rich, we have to run, but before we do we thank you very much for joining us and updating us on these statistics. If people want to get in touch with you or Buyers Brokers Only if they're going to be buying a home, in twenty seconds, tell us why they should have an exclusive buyer agent, which I, by the way, believe very deeply as well.
Tell us why and how they can get in touch with either you or with Buyers Brokers Only LLC.
Rich Rosa: First, thank you for having me on again. The best way to get in touch with us is at our website buyersbrokersonly.com. From there, they'll find our phone number, email addresses, of all our brokers and the locations that they work.
I say that the reason why a person should have a buyer agent is because they really want someone who's looking out for them. The seller has the listing agent. That person's looking out for the seller. The buyer should have their own agent and, of course, I'm biased, but I think the buyer should have an exclusive buyer agent, someone who only represents homebuyers and who works at a company that ony represents homebuyers.
Rick Shaffer: You are biased, but I happen to agree with you. Rich, thank you very much for taking time out of your day to join us and enjoy the Pats game tonight and the weekend. We'll talk to you again soon.
Rich Rosa: Thank you.
Rick Shaffer: Take care. Rich Rosa who is one of the co-founders of Buyers Brokers Only LLC. This is BizSmart. We'll take a break, come back with more right here on Boston Herald Radio.
Radio Theme: Boston Herald. BostonHerald.com Boston Herald Radio.