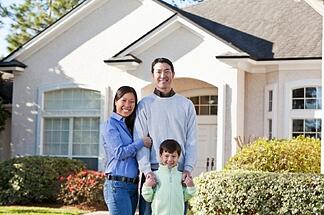 Single-family home and condominium prices increased in 2015 in Brookline, Massachusetts, according to data compiled by the Greater Boston Association of Realtors. The following are six 2015 real estate statistics that Brookline, Massachusetts homebuyers should know.
1. The median price of a single-family home in Brookline increased 3.8 percent to $1,630,000 compared to $1,570,000 in 2014.
2. There were 175 single-family homes sold in 2015, a 3.6 percent increase from the 169 properties sold in 2014.
3. Homebuyers on average paid 98.5 percent of the original list price for single-family homes in 2015.
4. Condominium sales in Brookline increased 5.6 percent to 524 units sold compared with 496 condo sales in 2014.
5. The lack of inventory (less than one month of supply at the end of the year) drove the median condo price up 9 percent to $700,500 from $642,500 in 2014.
6. Paying over the list price was pretty much the norm. Homebuyers on average paid 102.7 percent of the original list price for condominiums in 2015.