There is a popular saying in real estate: "All real estate is local." To a large extent, that is true. Demand, which largely dictates median sale price, inventory, and other market conditions - varies from community to community.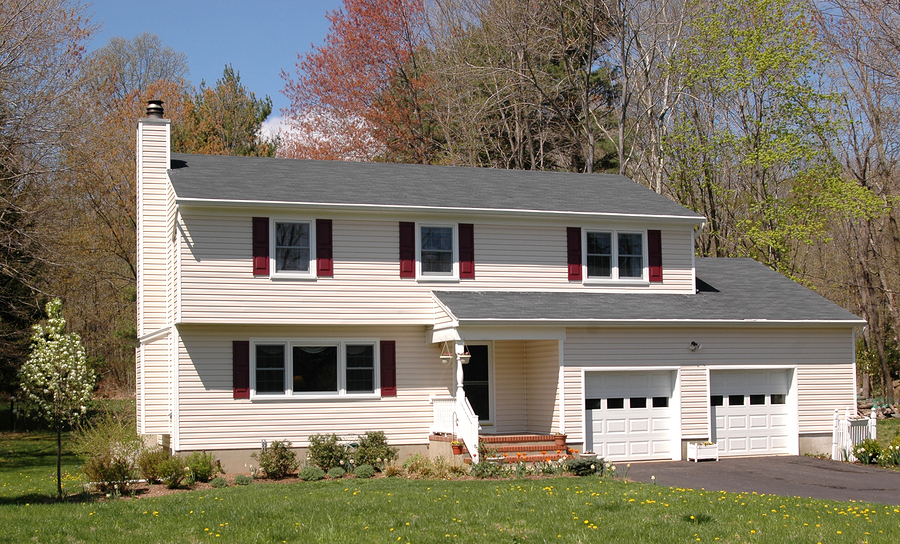 There also are local customs unique to each county or region within a state. For example, in Worcester County, Massachusetts, it is customary for the seller to pay for the buyer's title search.
The differences in the home purchasing process between different states are even more interesting. Five (5) main distinctions make buying a home in New Hampshire different from buying a home in Massachusetts.
1. No offer (contract to purchase): Massachusetts has a two-step process regarding the purchase contracts parties sign. First, the buyer submits a short, two- to three-page offer, which becomes the contract to purchase (often referred to as the offer) when signed. Later in the process, typically a couple of weeks later and after a completed home inspection, the parties sign a more comprehensive purchase and sale agreement (P&S) that replaces and supersedes the original signed offer. There isn't a statewide-recognized "standard form" P&S agreement in Massachusetts. Attorneys typically negotiate the P&S and add at least one addendum (also known as a rider).
New Hampshire's only sales contract submitted, negotiated, and signed is the New Hampshire Association of Realtors® (NHAR) standard purchase and sales agreement. It acts as the offer and the P&S contract throughout the transaction. The NHAR P&S differs substantially from the Massachusetts offer in a few ways:
(a) the home inspection contingency and due diligence sections are much more detailed, and it itemizes the various inspection contingencies with varying potential deadlines;
(b) the home inspection contingency gives the seller a contractual right to repair or otherwise remedy issues that come up during the home inspection, provided that the parties can agree on the method of repair or remedy;
(c) the liquidated damages clause, which limits the homebuyer's liability for breach of contract to no more than the amount of the deposit, is at the seller's option; and
(d) if the homebuyer has a mortgage financing contingency and does not deliver a copy of their mortgage loan commitment to the seller by the date set forth in the P&S, the seller may unilaterally declare the homebuyer in default. Once there is a default, the seller may keep the buyer's deposit and re-list the property.
2. Homebuyer splits transfer tax at closing: In many states, there is a tax when there is a purchase or sale of real estate. States have different rules on the amount of tax and who pays it. In Massachusetts, the transfer tax is called a "stamp" tax (or "tax stamps") and is paid for by the seller. Upon closing, a Massachusetts seller pays $4.56 per $1,000 in taxes. A $300,000 purchase price would result in a $1,368 transfer tax. Massachusetts homebuyers do not pay taxes when they purchase a home.
The home buyer and seller split the transfer tax in New Hampshire. It is much more expensive a tax than in Massachusetts. The buyer and seller each pay a transfer tax of $0.75 per $100, or $7.50/$1,000. For example, a $300,000 purchase price would result in a $2,250 transfer tax for the buyer and seller.
3. Septic systems: No Title 5 / buyer's due diligence: In Massachusetts, private sewer systems – septic systems, cesspools, and tight tanks – are governed by a chapter of codified laws known as Title 5 (occasionally referred to as Title V).
With minimal exceptions, Title 5 requires that before a homeowner sells a property in Massachusetts that is on a private sewer, typically the seller, but possibly someone else, must have the septic system inspected within two years before the closing date. A state-certified Title 5 inspector must perform the inspection. The seller, in most cases, will repair the private sewer before the closing if the septic system does not meet current codes and regulations. That said, the seller is not legally obligated to make repairs; however, the septic system must be compliant within two years of its failing inspection or conditionally passing. The issue is a homebuyer cannot get a conventional mortgage in Massachusetts without a septic system passing a Title 5 inspection.
The bottom line is that a prospective homebuyer in Massachusetts has some protection due to Title 5. Suppose a private sewer system fails to meet the requirements of Title 5. In that case, a homebuyer should work closely with their buyer agent, real estate lawyer, and lender to understand their available options.
On the other hand, New Hampshire has no point of sale requirement(s) for private sewer system inspections or certifications. A seller may legally transfer property without ever inspecting the septic system or knowing that the system is failing or likely would not pass a septic inspection.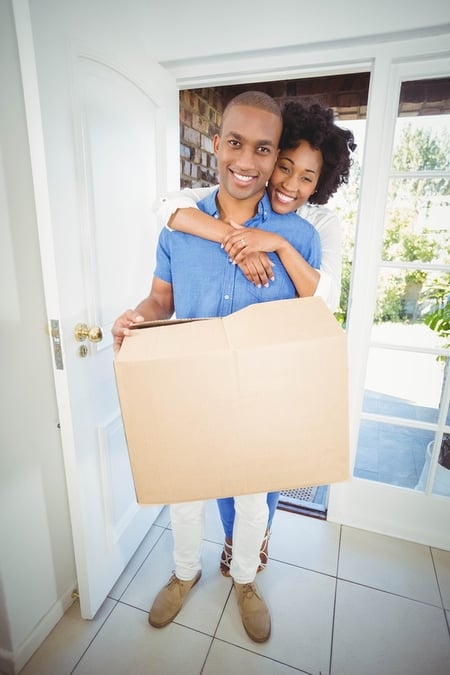 Most properties in New Hampshire, even Southern New Hampshire, rely on private sewers. Buyers in New Hampshire on private sewers are highly encouraged to retain an independent septic system installer or inspector to conduct a third-party inspection of the septic system as part of the homebuyer's inspection and due diligence process.
4. Smoke and CO detector inspection: Properly functioning smoke and carbon monoxide (CO) detectors are perhaps a home's most important health and safety features. Massachusetts considers these safety features so crucial that before selling any residential property, a seller must contact the local fire department or fire marshal and have the property inspected. The inspection must take place no more than 60 days before the closing.
State law prevents the sale of residential property unless the fire department or fire marshal certifies that they have inspected the premises and that all the smoke and CO detectors are up to current code(s) and are in optimum working condition.
As you may have guessed, New Hampshire, the "live free or die" state, has no such inspection or certificate requirements. New Hampshire requires smoke and CO detectors, but neither party has a point of sale inspection requirement. New Hampshire homebuyers should hire an electrician before or after closing to ensure that the smoke and carbon monoxide detectors are functioning and up to current codes.
5. Title companies: Whenever there is a financed transaction (a homebuyer that gets a mortgage loan v. paying cash), the lender needs a person or company to close the transaction on behalf of the lender and the parties. That person or company performs a multitude of services during the transaction. They review, prepare, and record the deed, certify title, determine mortgage payoff amounts and discharge mortgages after closing. They also order municipal bills and pay off any balances, including prorated taxes. They prepare and present all the miscellaneous documents that require the parties' signatures at closing.
This person or company is called the "settlement agent." In Massachusetts, the state's highest court has ruled that any person or company acting as a settlement agent provides legal services, representing an entity (the lender) conveying or obtaining rights and obligations in a legal transaction. The settlement agent has to be a lawyer or a law firm in Massachusetts. They are often called the "closing attorney."
In many other states, including New Hampshire, the settlement agent does not have to be a lawyer or a law firm. Professionals known as "title companies" perform these services.