A few months ago all the so-called mortgage experts and real estate pundits were convinced that interest rates for mortgage loans were going to start increasing in 2016, signaling the end of years of abnormally depressed borrowing costs. They predicted homebuyers were about to experience significantly increasing interest rates for the first time in years.
So far those predictions have been wrong.
As the Federal Reserve was preparing to raise interest rates late last year for the first time since the Great Recession, those experts and pundits said the move would increase the cost of borrowing across the economy. A move up or down by the Federal Reserve doesn't always correlate with interest rates for home loans, and it hasn't been the case since the Fed raised rates in December. In fact, Freddie Mac's most recent weekly mortgage survey showed that mortgage interest rates have continued to decrease.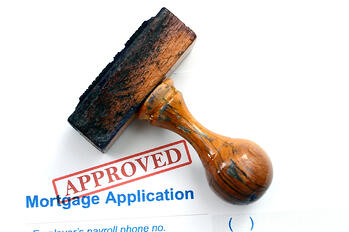 "Yields on the 10-year Treasury continued their downward trend this week after a small rally the previous two weeks. The 30-year mortgage responded, falling 3 basis points to 3.62 percent,"Sean Becketti, chief economist for Freddie Mac, said. "Since the beginning of 2016, 30-year rates have fallen almost 40 basis points helping housing markets sustain their momentum into this year. Earlier this week, the National Association of Realtors announced existing home-sales were up 4 percent month-over-month in January and up 11 percent from last year."
The 30-year, fixed-rate mortgage interest rate in the United States averaged 3.62 percent for the week ending February 25, 2016, down from 3.65 percent from the previous week. The rate stood at 3.80 percent during the same period last year.
The 15-year mortgage averaged 2.93 percent, down two basis points from the previous week when it averaged 2.95 percent. A year ago the 15-year, fixed-rate mortgage averaged 3.07 percent.
Mortgage interest can change daily, so it is important to speak with a mortgage professional to discuss interest rates for specific home loan programs. Some first-time homebuyer programs do not have the lowest interest rates, but have other valuable benefits.