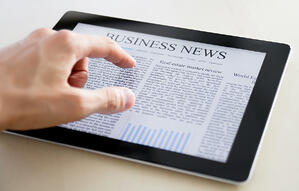 U.S. mortgage purchase applications rose 4 percent last week to the highest level since January, and purchase applications are 30 percent higher than during the same time last year, according to the Mortgage Bankers Association.
Why the increase in purchase applications? Homebuyers continue to take advantage of low mortgage interest rates.
The 30-year, fixed-rate mortgage averaged 3.68 nationally for the week ending March 10, 2016, according to Freddie Mac's Primary Mortgage Market Survey. Interest rates moved higher for the second straight week from 3.64 percent last week; however, the average rate is less than the 3.86 percent rate from one year ago.
"The 10-year Treasury yield ended the survey week exactly where it started; however, the solid February employment report boosted the yield noticeably on Friday and Monday," Freddie Mac chief economist Sean Becketti said. "Our mortgage rate survey captured the impact of this temporary increase in yield, and the 30-year mortgage rate rose 4 basis points to 3.68 percent. This marks the second increase this year. Nonetheless, the mortgage rate remains 33 basis points lower than its end-of-2015 level."
The 15-year, fixed-rate mortgage averaged 2.96 percent, an increase from 2.94 percent. A year ago the 15-year mortgage loan had an interest rate at 3.10 percent. The 5-year, adjustable-rate mortgage averaged 2.92 percent.